Surprisingly, researchers have long debated the influence of school funding and investments on student achievement. At the same time, a number of studies over the decades confirmed that schools show great improvement with increased funding and appropriate investments from that funding. However, one question still stands: where can the money go that will have the best outcomes for students?
Jennifer Alexander, executive of the Connecticut Coalition for Achievement Now contemplates the question of how to the best use the money in schools. "How money is spent is equally important," she said, "and I don't think we have enough information about that from these studies."
We at Your Agora carried out an investigation through a number of case studies of public, private, and various specialized schools. We found that there are frequent investment factors that have either highly positive or detrimental effects on schools. Find out what they are in the report below.

What Do Schools Waste Money On?
Before planning the next investment for your school, it's important to analyze your current spending and where it's going wrong. A new Goldwater Institute report explains the auditor consistently found that schools overspent, misallocated, or otherwise wasted money. An overwhelming majority of schools in the study showed failures in allocating the money for smart investments, putting the funding into unnecessary and wasteful ventures instead. The most common ways in which schools waste money may be found here:
Outdated and inefficient operations
Many schools' rules and regulations have not changed much in the last 25 years to keep up in the digital age. A year-long financial audit in a NY school district found that most of the schools still used paper-based RFP processes, meaning boxes and boxes of paper overflowed school offices. By lacking a paperless system, these schools were wasting staff time and losing valuable documents in the stacks. In addition, outdated administration systems signaled a bigger issue of inefficiency in the school — and inefficiency costs money.
The NY school district in the study was not an outlier; the auditor who carried out the investigation stated that this is a problem in nearly every school he visits, both private and public, and it's "costing taxpayers millions of dollars every year." While it may be time for a technology makeover at your school, be wary of the next way that schools waste money.
Unnecessary technology
It's a common misconception that having more technology available in schools will lead to increased student performance, and therefore bring profit. While the availability of technology has shown positive effects on student learning, availability of technology in itself is a waste of money. Let us explain — the real problem is that schools are wasting money on technology that is not the best choice for the particular school. Availability of technology can, in fact, be useless and harmful if it's the wrong kind.
For the right investment in technology, many considerations must take place. These include student population, research on the product itself (and not judging by brand name or vendor recommendations), and the current problems the school is facing that may be directly solved through technology.
Need to go paperless in the office or in the classroom? There is a solution for that, which will save you money in the long-run. Should you buy the first school administration software that your friend, a school administrator, swears by? No, because each management software is engineered to fit needs that are unique to each school.
Purchasing decisions using informal sources
This problem connects the two previous issues schools are having. A study called "Improving EdTech Purchasing" showed that peer recommendations tend to guide school spending, even over longitudinal studies and hard data. The study interviewed prominent school leaders about their procurement practices. Over 60% of the leaders cited peer or consultant recommendations as major influencers in their purchasing decisions. Only 49% cited rigorous evidence. This poses a major problem.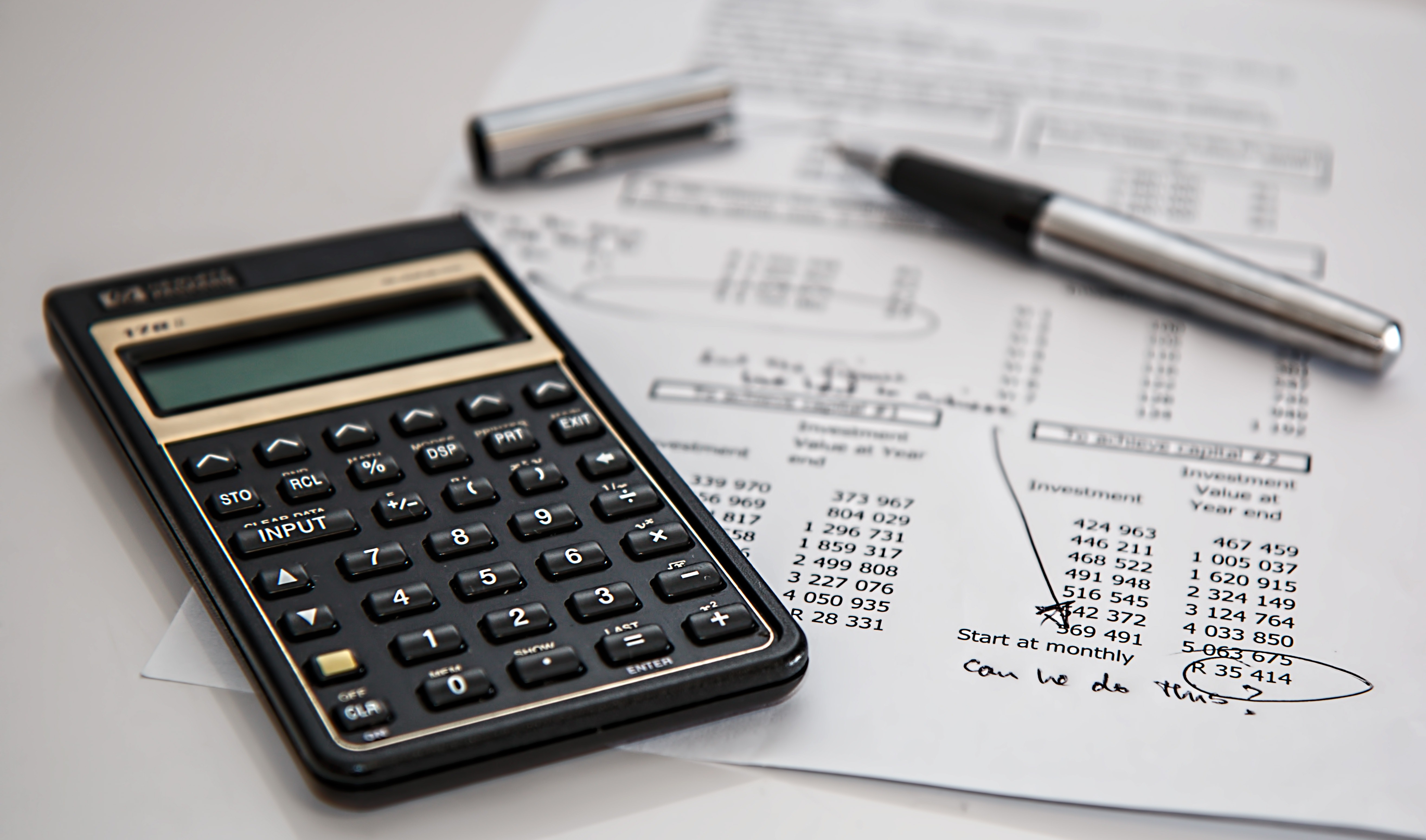 How do we ensure that the purchasing decisions made by school administrators are based on real data aimed at effective student instruction or better management? A new study identified potential strategies for making smart purchases for the school:
Know what you need. Have you assessed the key needs of your school, with detailed data analyzes on performance and staff responses?
Discover what's out there. Do you know the market for what you need? Have you looked at the latest studies and reviews proving the product's worth?
Involve the end users. Teachers know the needs of their students. The office staff deal with administrative issues every day. Talk to the people that will be directly using your investment.
Focus on evidence. Has the vendor of your product conducted the studies and shown results necessary to prove the worth of what they sell? Make sure you understand the context in which the evidence is provided.
Better Ways to Spend School Money
There are a number of ways to ensure that the funding your school receives is optimized. However, it's easy to get carried away and conduct major changes without considering their ethical consequences. That's why, according to research, there are three essential rules for carrying out reallocation of school funds:
Budget cuts should not come at the expense of students

Funding changes should not rely on teachers' sacrifices alone

Fundamental changes should always come before quick fixes
Taking these fundamentals into consideration, here are the best ways to spend your school's money more wisely:
Find the best deals on supplies
The US Department of Education found a horrifying fact: The vast majority of public school teachers go out-of-pocket to buy school supplies — over 94%. In fact, the average teacher spends $500 a year on school supplies for his or her students. This is not a good thing for the teachers or students and sheds a negative light on the school itself. That's why finding the best deals on supplies is one of the best investments your school can make, for everyone's sake.
For optimal administrative and school supplies cost savings, consider implementing a national cooperative purchasing contract. In the US, the leading national government purchasing cooperative is the NCPA. It works to reduce the cost of office and school supplies by leveraging the purchasing power of public agencies in every state.
Such a contract will decrease the general costs of office and school supplies, as well as cut back on the number of vendors. This is often a better deal than reimbursing teachers for the money they spent out-of-pocket.
Invest in teachers
A leaner, more productive, and a better-paid workforce is a great investment for your school. The focus should be on teachers, as they are the foundation of your school and student success. This means spending time and resources creating the conditions that teachers want:
sufficient time alone and with other teachers for thoughtful preparation of curriculum and lessons;

a teaching load that allows for meaningful relations with the students;

a voice in decisions that impact what happens in the school;

time, support and opportunities for professional development and advancement.
You can also better spend your school's money by asking fewer people to do more work, with fair compensation. This practice has proven to have better results in both budget allocation and staff satisfaction. A redesigned compensation system would have a more aggressive salary schedule, more pay for more work and better results, and prioritization of salary over benefits.
Enter into cost-sharing partnerships
Work within your community to find mutually-beneficial projects with a shared cost. As an example, take this case study: the Grapevine-Colleyville School District has long had a technology focus in its schools, aiming for a 1:1 student and technology ratio. The district recognized its need for a more effective internet connection. In time, the district agreed to partner with the city of Grapevine, Texas to install fiber-optic lines for Internet service.
The superintendent of the schools said, "Working together [with the city], we will be able to better serve our students while creating significant savings over time." Instead of paying $1.8 million a year for fiber internet, the district split a $2.1 upfront cost with the city. The district may now reap the benefits of fiber internet for decades to come, with no other internet service costs.
Be intentional about cutting utility costs
Encouraging energy-mindful behaviors and enforcing policies in your school can save you thousands of dollars. In fact, according to research on energy solutions in schools, US schools spend more than $6 billion a year on light alone. The good news — most schools could save 25% of these high costs by using better methods for saving energy.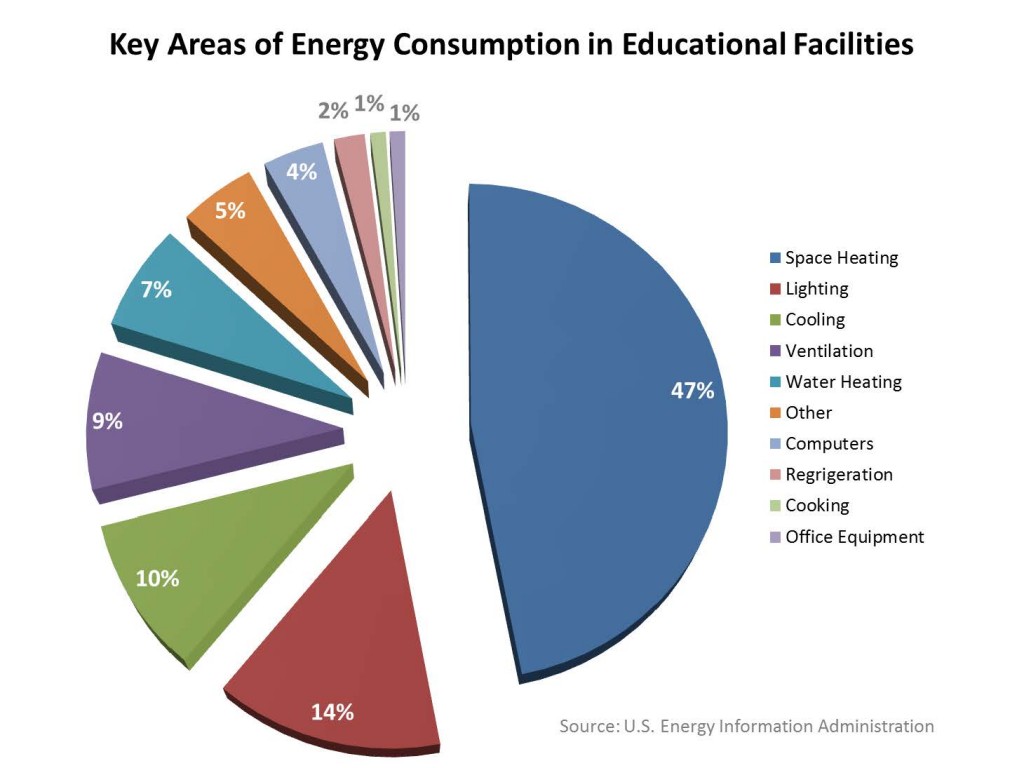 Implementing a few school-wide strategies to retrofit existing facilities can make a major difference in your utility costs. These energy-saving tips require minimal investment and can produce visible savings in just a school year:
Lighting
Simply turning off lights in unoccupied rooms can save from 8-10% of energy on an annual basis.
Automate the lighting controls.
Switching from older light bulbs to lighting with electronic ballasts can reduce energy usage by 20-30%.
Computers and office equipment
Computer monitors use up about two-thirds of the energy used by a computer system. Activate an automatic sleep-mode when the computer is not in use.
Printers should be off when not in use, or put into sleep-mode during a busy workday.
Building envelope strategies
When the heating/cooling system is in operation, make sure to close all doors and windows.
How tightly the doors and windows are shut makes a difference — use additional insulation if needed.
Ensure there are no leaks in the caulking and weather stripping.
Heating, ventilating, and air conditioning (HVAC)
Schedule maintenance on HVAC units: clean burners, air conditioners, and air filters.
Ensure that ducts and pipe insulation are damage-free on an annual basis.
Have a technician perform regular maintenance checks on the hot water boiler. This alone can lower energy usage by 10-20%, reduce emissions, and increase the comfort of people in the building.
Surprising Areas Where Your School May Save
There are three main areas where your school can save money, which may surprise you. Investigate your current funding and spending in these areas and consider the budget-friendly suggestions that will avoid negative consequences for your students or staff, while saving your school's money.
Special education
Special education teachers spend a colossal amount of time on paperwork and meetings, which takes away valuable time they may be spending with students. One nationwide report found that school leaders who streamline meetings by three hours per week can reduce special education staff through attrition by 10%, while still meeting Individualized Education Program standards. This practice also increases the time spent in service to students, the report found.
Federal grants
Federal grants are a lot more flexible than some administrators think. In fact, as long as schools are striving to achieve budget goals, the grants can go much further than it may seem. For example, Title I funds may be used not only for targeted students but for school wide programs designed to upgrade the entire educational program to improve achievement for all students. Make sure that you understand all the details of your school's funding programs.
Class-size management
The class-size debate has long impacted education policy. However, research shows class-size reduction has been shown to work only for some students in some grades in some states and countries, but its impact has been found to be mixed or not discernible in other settings and circumstances that seem similar. Plus, it is an expensive venture.
In fact, it has been found that having highly effective teachers in larger classes has the same impact on student learning as smaller classes but with less effective instructors. Investigate your teachers' evaluations, student achievement, and the costs and benefits of class-size mandates weighed against all the alternatives.
---
Rethinking who we hire, how we pay them, how we make purchasing decisions, and what policies are worth the investment — that's where the big payoff is for our schools. That's why we created Your Agora — a budget-friendly solution for your specialized language programs.
Your Agora provides teachers with powerful, comprehensive tools to improve workflow and make teaching more collaborative and interesting. With features such as auto grading, course management, interactive assignments, a dynamic calendar, and customizable syllabi, Your Agora makes classroom management a seamless experience for students, teachers, and administration.