School leaders take on a colossal amount of responsibilities. One of the most important duties among those — financial management. However, many school leaders struggle with grasping the scope of their responsibilities and liabilities when it comes to accounting and finance. In fact, there was a recent study showing that a worrying majority of principals and administrators lacked financial literacy and a basic knowledge of bookkeeping.
Accounting and financial reporting is at the crux of a school's financial and academic success. Any mistake in those areas has the potential to have detrimental effects on the school and its students. This fact is exemplified by an otherwise successful Illinois private school, which ran a one million-plus deficit in 2014 due to accidentally using the wrong account. The result — the school being in hundreds of thousand dollar debt for years to come. Could your school recover from such a mistake?
It's every school leader's responsibility to understand the ins-and-outs of his or her school. As finance and accounting happens to be one of the more complex topics, we at Your Agora created a walk through guide on financial responsibilities of every school. Make sure to check our financial guides on budgeting and school investments, to become well-versed in the language of school finance.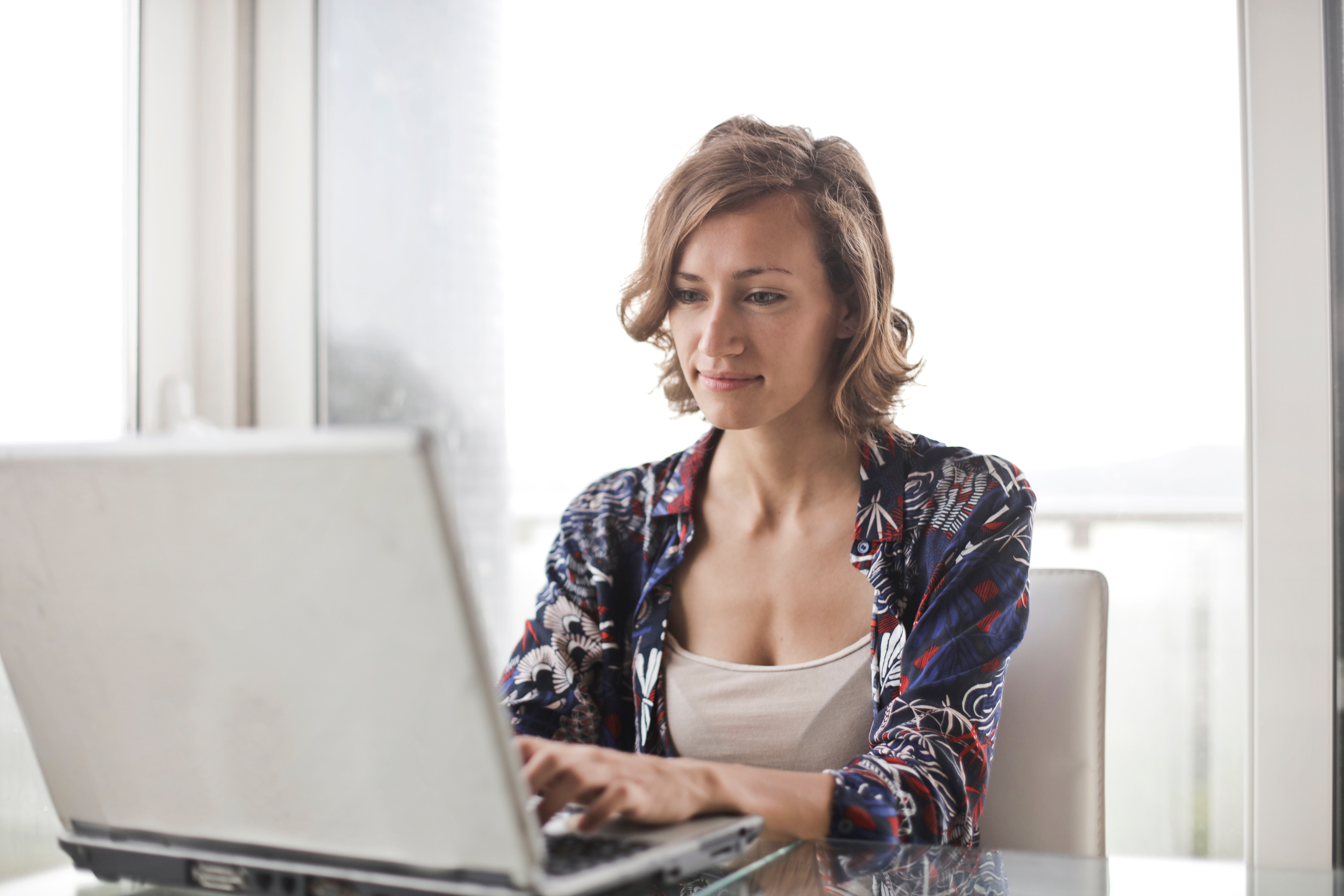 Check List: Financial Responsibilities of School Principals
A school principal's role has changed significantly in the last few decades. The management and administrative responsibilities have multiplied with the rise of technology, new legislation requirements, and the pressures of the economy. Understanding the various duties required for financial management may seem overwhelming. That's why we have created a list explaining the common duties and defining the financial terms that every school leader must know.
• Understanding the financial limitations and flexibility of the school; set goals and formulate the right financial management strategies. All of these duties require the consideration of factors such as available school resources, background, and the needs of students, etc.
• Regularly approving and revising school budgets.
• Reviewing and analyzing income and expenditures on a regular basis, ensuring that resource allocation follows the school development plan.
• Understanding that the school income must be handled in accordance with relevant requirements, regulations and rules. Ensuring that other financial management bodies follow those guidelines.
• Establishing procedures for handling income and expenditure, procurement and quotation as well as rules on acceptance of advantages, and other financial management criteria and procedures. All procedures are carried out according to the relevant laws and regulations to avoid conflict of interest and the misuse of resources.
• Organizing controls of budgets, including accounting and reporting systems that will monitor finances.
• Hiring an accountant as an auditor for regular school account tracking and evaluations.
• Reporting the use of school funds to the relevant parties
Understanding School Financial Reports
It is in the best interest of the schools and its students that its school leader has a clear understanding of his or her role in the management of finances and the implementation of financial policy. An important aspect of that is reading, comprehending and creating financial statements and reports. Below we have explained the three most common reports you may encounter in school accounting. Keep in mind that your local legislation or auditors may require other types of documentation.
Income Statement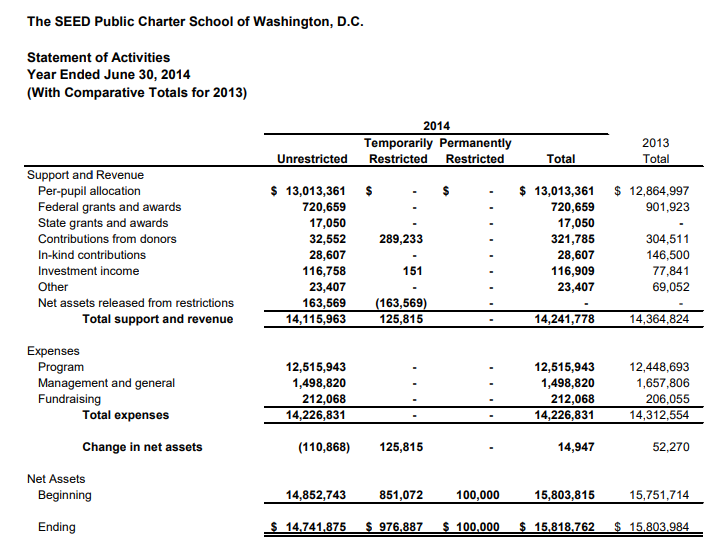 Your school's income statement reports the revenue and spending. Each type of expense should be categorized according to the type of expenditure. To create an accurate income statement, it's crucial to understand the following terms:
Gross profit margin: displays how well your school is performing financially. The gross profit is the amount of money left over from revenues, after accounting for the costs of services provided by the school.The gross profit margin is calculated by dividing gross profit by revenues.
Net profit: shows your school's bottom line income, after accounting for all costs and taxes. The net profit accounts for the operating expenses that are excluded from the gross profit.
Net profit margin: represents how much profit each dollar of sales generates. It's the ratio of net income to revenue.
Balance Sheet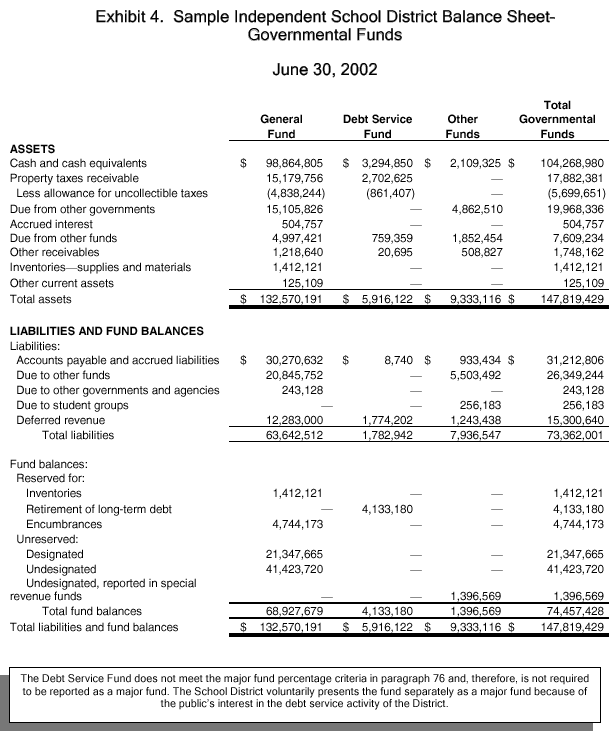 The balance sheet assesses the financial health of your school at any given time. It tells what your school owns (assets), what your school owes (liabilities), and what you have left over (net value). The values on your balance sheet shift with every transaction. Keep in mind that the balance sheet projects a snapshot of your school's current financial state, instead of being a long-term projection. Learn the following terms to understand the language on your school's balance sheet:
Assets: a resource of value, which is projected to increase the school's value or bring forth benefit to the school
Liabilities: legal financial debts or obligations of the school, including loans, mortgage, accounts payable, etc.
Net worth: assets minus liabilities. Essentially, what your school is worth economically.
Current ratio: defines your school's ability to pay for obligations, both short and long-term. Current Ratio = Current Assets / Current Liabilities
Quick ratio: measures your school's ability to meet its short-term obligations with cash (or other assets quickly translated into cash).
Cash Flow Statement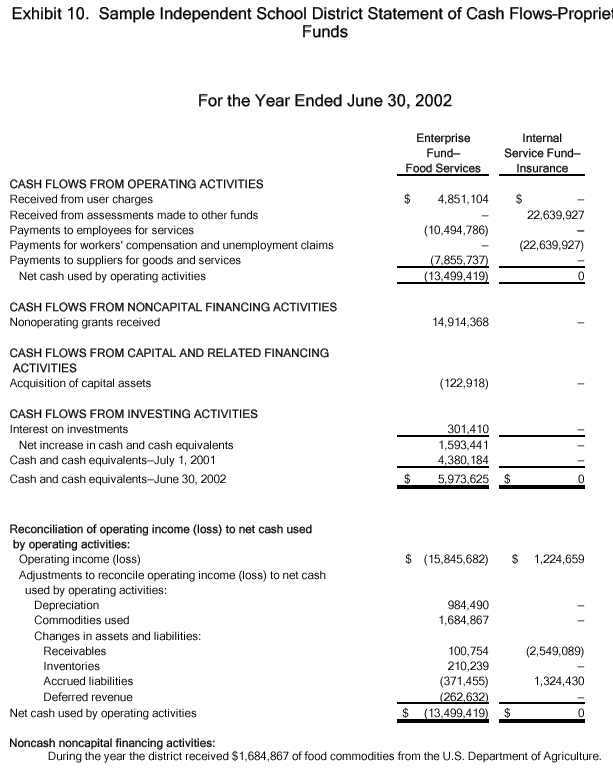 The cash flow statement reports the cash coming in and out of the school based on a number of categories. Although there are two different methods of reporting a cash flow statement, both revolve around the concept of cash entering and exiting a business for different reasons. By using this report, the school makes a distinction between cash received from a funding and cash received from enrollment tuition.
Best Financial Accounting Tools for Schools
Regular and accurate accounting is a crucial step in the financial health of the school. However, as many school administrators will tell you, creating financial reports takes hours, if not days, of manual work. Extracting data and building reports by hand takes up valuable time of administrators, while leaving too much room for error. Luckily, there is a number of great financial systems that will automatically and accurately record your school's revenue and expenditures. We have researched the best accounting software out there - so, check out our top favorites!
Xero
Xero is an internet-based accounting assistant. Its cloud based software allows you to securely access your school's accounting data from anywhere in the world. Xero is perfectly suited for all financial reporting needs of schools. The software features the following elements:
quickly display cash flow upon request

access the student accounting data

send invoices, reconcile business information or even create some expense claim

perform online invoicing to suppliers, streamlining the inflow of cash

reconcile bank transactions with one click

automated inventory management and sending of purchase orders
FINACS / AP Accounting by Rediker
FINACS / Administrator's Plus Accounting integrates financial accounting with student demographic info. Its quick-access dashboard gives you a full overview of your school's financial performance. This software by Rediker offers the following features for public, private, independent and international schools:
Gives access to automatically updated, school-wide financial information.

Student information automatically appears in the accounting program, eliminating the issue of duplicated data entry.

The software also works with any Student Information System programs.

Parents can view and pay invoices online via credit card or bank account through the online bill payment feature.

Dual-currency capability for international schools. Work and report in either currency.
FreshBooks
Arguably, FreshBooks is one of the best accounting software options on the market. It is especially well-suited for school finance management, as the software can easily handle large volumes of data, with 24/7 online support. Fun fact - FreshBook suggests that you may use the software as a teaching tool by showing students how to track time, manage projects, capture expenses, and invoices! But, back to your accounting needs, FreshBooks features include the following:
captures both cash and credit card payments.

automatically performs processes such as invoicing, client management, expense tracking and managing accounting periods The most outstanding feature of this software is that it

based on Cloud infrastructure

Includes intuitive Graphical User Interface (GUI)

produces professional financial reports that are both simple to generate and easy to understand
HCCS
HCCS is built with schools and academies specifically in mind. With its versatile and capable software, HCCS streamlines the back-to-back financial management process. Some of its best features include the following:
performs detailed financial reporting.

integrates with budgeting software for forecasting of the school's expenses

compatible with Multi-Academy Trusts, successfully handling the bulky accounting data that comes with them.

stores financial documents in the Cloud

complies with various standards bodies in the education sector

supports a double-entry system, which automatically increases the financial efficiency of the school

BMSI Financial Software System
BMSI gives you complete control over your school's finances. The software allows you to analyze your current cash position, see the performance of each department, compare the current position to budgets, and much more. This sophisticated program is the best tool for school financial reporting and analysis. It has a multitude of useful features:
manages all of expenses and vendors, tracking invoices and payments

includes comprehensive expenditure analysis reporting

tracks organizational assets, including value list

includes a a Budget Preparation System, automatically updating existing budgets for the new year/term

provide complex salary schedules including longevity, plus tracking of benefits, vacations, and sick days

automates tax billing from generation of tax bills through financial resolution
Infor SunSystems
A modern financial management solution, Infor SunSystems is built to fit all of the accounting needs of your school. It's innovative and flexible, built to adapt as your institution grows and evolves. The system provides fast and easy access to not only data, but detailed information defined by your unique terms. The system includes:
Streamlined financial reporting and planning cycles

immediate reporting and analysis, with immediate access to the integrated finance and operational information

four-dimensional multi-currency and parallel accounting treatments for international school needs

complies with local, audit, international financial reporting standards

simplifies budgeting, forecasting, and other financial planning processes
Chalkable Financial Management
Streamline all of your school's financial tasks with secure solutions to save time and resources. Chalkable Financial Management software allows you to reduce administrative burden, optimize board financials, and expands the reach of your resources, all in one place. Chalkable includes a number of user-friendly features for school financial management, listed below:
contains a secured filing and retrieval process that transforms paper files into text-searchable digital images

identifies and manages financial risks

allows automation, validation, and authorization of invoices, expense reports, and journal entries

expedites the purchasing process to two simple steps

optimizes budget planning through comparison, reports, and projections of old and new budgets
Sage
Through Planning, Depreciation and Tracking modules, Sage enables schools to track and manage fixed assets through different steps of the asset cycle, among other accounting tasks. A hybrid asset management solution, Sage offers integrated accounting features and multiple methods to track asset depreciation. Other features of the software include the following:
allows user to select Cloud or desktop-based operation

provides digital, professional and customizable invoices

manages and reports on budgeting progress in different projects

automatically reconciles the school accounts with bank statements

automatically calculates and submits appropriate taxes
---
The Challenges of School Leadership
The responsibilities of a principal seem endless. By educating yourself and using the best tools available is one of the best leadership steps you can take for optimizing your leadership while eliminating principal burnout. School financial management does not have to be difficult! Check our other guides on understanding school finances - School Budgets Crash Course and Better Ways to Spend Your School's Money - continue your journey!
Your Agora
Become a better school leader by empowering ESL teachers and specialists to have more authority over their time and scheduling, while still accomplishing the necessary tasks. By allowing Your Agora to handle class scheduling, grading and lesson planning, ESL teachers will have more time to collaborate with general ed teachers, share insights about individual students, and make sure that the provided instruction is aligned in meaningful ways without being repetitive. Your Agora is the brilliant teaching platform that utilizes tools and sophisticated software to optimize ESL instruction.
Take care of your teachers and students by using Your Agora in your ESL program!