We are living in an era of never-before-seen learning and instruction systems. The impact of modern technology on the education industry is rapidly growing. The results are impeccable — we are making instruction smarter, more accessible and efficient by using state-of-the-art tools.
However, as technology gets more involved in our schools, there is rising concern on
how
this is bound to happen and the effects it may have on the classroom. How can administrators, teachers, and the entire education system keep pace with modern technology, while prioritizing students' needs?
That's why we at Your Agora have found modern technology trends that not only have been proven to work, but are supported by mounds of research on their positive impact on the learning process and the psychology of students. Consider the role of technology in English language teaching and what trends you should implement in your ESL school — and you may see progress like never before.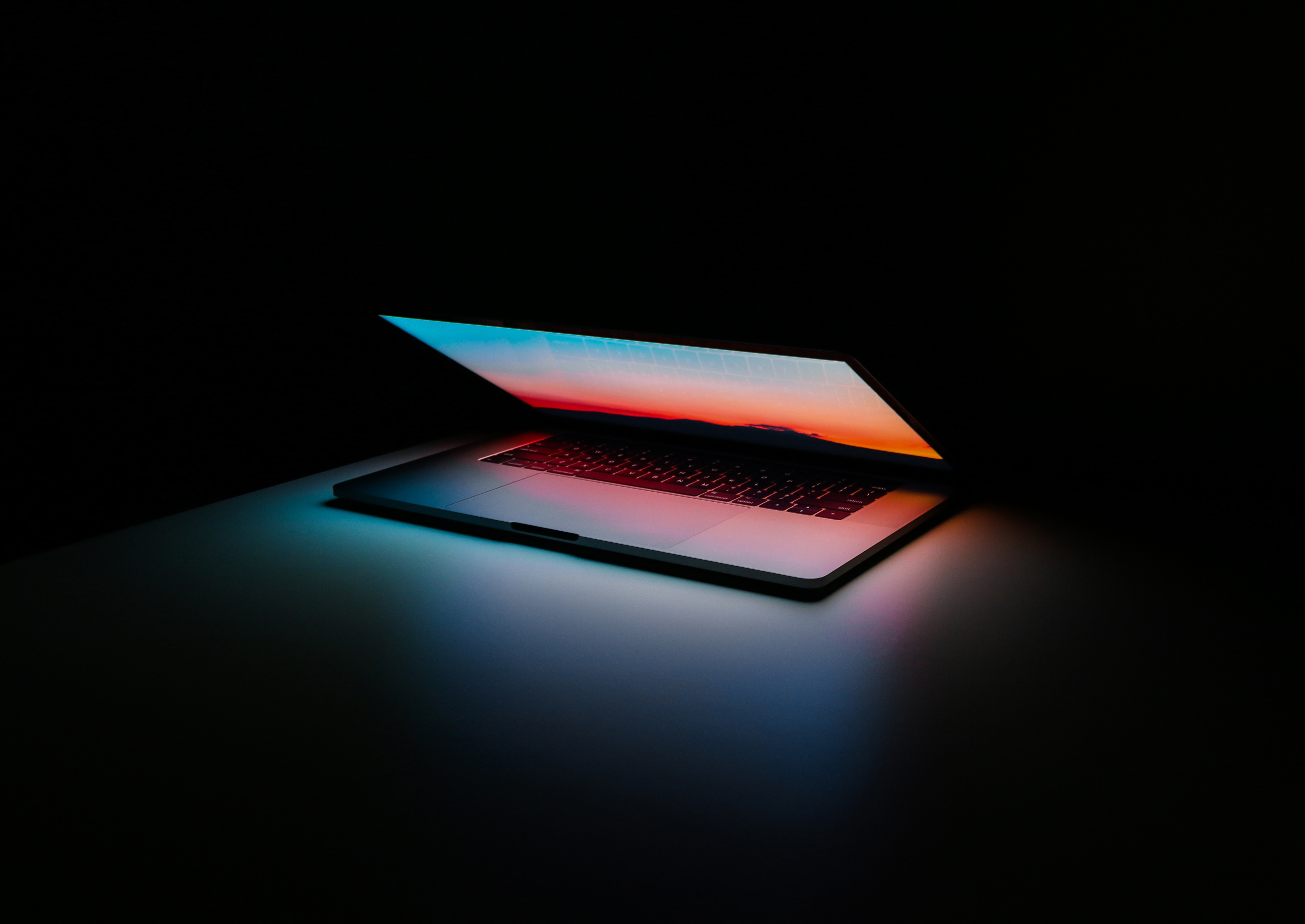 1. Personalized

English Language

Learning Experiences
The time has passed for traditional one-size-fits-all education system for English Language Learners. Thanks to technology integration in education, language instruction is now much more available and customizable for students. Learning may now may be tailor-made to suit every individual preference and ability. Research explains how personalization through technology positively impacts language development.
Psychologist, educator and researcher Dr. Bernadette Musetti says that "technology tools can help accelerate english language development, while minimizing the digital divide and the 'opportunity to learn' gap for English Language Learners and their families. Blended learning, when done well, is a complementary approach to what we know works with ELLs and helps to meet the critical needs of more time for learning, more language and content access, more differentiated instruction and more formative assessment. Well-utilized state-of-the-art technology tools can transform not only learning, but schooling itself, for English Language Learners and their families."
The research points to a number of benefits of using technology tools for personalization in the classroom: more time, better accessibility, well-rounded instruction, and efficient feedback. They support the next generation learning model that can provide ESL students with positive, learner-centered environments rooted in best practices of instruction. We're headed toward personalized, competency-based education, with considerations for research-backed practices for teaching ELL students.
What are the tools for personalized
ENGLISH LANGUAGE

learning?
Knewton is one of the most established personalized language learning resources on the web. Using learning analytics, the company tracks past performance and modifies future curricular experiences accordingly. Knewton provides the course assignments and gives material recommendations to both students and the teacher.
Classkick allows the teacher to see the students' screens as they are on their devices in class. As students are working on assignments on their computers, teachers may use the process they see to tailor the help they give students.
This interactive whiteboard tool is especially great for language acquisition. The best way to know if you understand something is to explain it to someone else! Explain Everything allows students to create and design presentations, encouraging students to articulate their understanding, while collaborating with one another.
ESL students have vast variations in their reading ability. It is impossible for students to understand the meaning if they are reading at a level outside what they can do by themselves. For the advancing of English reading skills and increased engagement, Newsela is irreplaceable. It provides a personalized reading experience, drawing information from reputable sources such as the History Channel and The New York Times. The teacher receives results and analytics based on completion and reading comprehension.
For content creation, assessments, and adaptive authoring, Smart Sparrow is one of the smartest platforms. Each student receives an individualized learning experience based on how they interact with the software.
RealizeIt is a user-friendly personalized learning system that focuses on mastery-based learning. In mastery-based learning, students learn a topic or level until they demonstrate competency. RealizeIt creates a personalized learning environment where students pursue level-appropriate content and do not progress until they demonstrate mastery at that level.
For many students (and adults, too!)
self-regulation
is a difficult skill to master. It requires mastery in sub-components such as metacognition and time management. For ESL students, these skills are critically important. Summit Learning guides students to be
self-directed learners
though personalized instruction. Students learn language and content through solving real-life problems and projects.
Students need personalized learning when it comes to classroom management in addition to instruction. Your Agora provides teachers with
a platform to track student performance
and to provide instant evaluation. In addition, teachers may take advantage of a library of ESL teaching material and worksheets on various topics, as well as a number of tools for easy scheduling and grading.
2. Gamification
"Teachers and parents are increasingly using games that translate learning material into an engaging activity," said Scott McQuigg, CEO and co founder of GoNoodle, a video platform designed to combine physical movement and learning at home and school. "Schools and educators are constantly looking for ways to seek out any extra performance, and we've found gamification of learning coupled with purposeful movement to be extremely useful."
In fact, the results of a study revealed that teaching language with ICT (information and communication technologies) along with gamification technology significantly improves language acquisition. Other observations show that technology assisted learning minimizes distractions and boosts learning in students. This is a concrete example of supporting English language learners through technology.
Another work of research identified the key elements of gamification that were found to improve engagement and the learning curve. The study investigated students who took online language courses with gamification elements. The elements included the following: personalizing profiles and creating avatars; the ability to create chapters in a way that builds interest and helps with retention; an incentive for students for learning, such as earning points, receiving badges, or leveling up.
How can gamification
TECHNOLOGY

be implemented in an ESL classroom?

Students may work on spelling, grammar and other English language aspects by playing online games. For example, Funbrain contains a free library of educational English language learning games and books for beginner students. For English literacy skills, StarFall has multiple English language learning games for younger students. They also have an app! Digital versions of hangman, Scrabble and Boggle are also entertaining for all students, including adults. For more games that enhance ESL instruction, check out our list!
3.

Virtual Reality in Application to ELT
Similar to gamification, Virtual Reality creates a big boost in education by fostering an immersive learning environment. Especially visual learners will gain the advantage of learning from a truly captivating content experience. Textbooks simply cannot compare! Mark Zuckerberg, in a statement about the future of Virtual Reality in learning, agrees: "You could probably go all the way back to the first books," he said, "I bet people said 'why should you read when you could talk to other people?' The point of reading is that you can deeply immerse yourself in a person's perspective. Right? Same thing with newspapers or phones or TVs. Soon it will be VR, I bet."
ENGLISH LANGUAGE

Role Play and ENGLISH

Field Trips
Language is best learned by using it for meaningful communication (rather than explicit grammar and vocabulary instruction). That's why role-playing has long been a staple of the ESL classroom. Placing students in real-life situations is great for practicing functional language and creating various contexts for communication. When students step out of their own identities to transform into a different persona, or teleport themselves to a new place or situation, the learning experience is enriched.
However, good role-playing scenarios take a significant amount of time and effort from teachers. Besides vast amounts of preparation, teachers must have unbridled, contagious enthusiasm to motivate and involve the students. That's why Virtual Reality is a great use of technology in teaching English language skills. It is complement to the practice of role-play — it has the ability to instantly and convincingly teleport the entire classroom into a new environment, with much less strain on the teacher. The benefits of language development stimulation only increase. It's a win-win for both the teacher and students!
Virtual Reality may also simulate field trips. Physical trips are often expensive and require much planning, while being fraught with safeguarding concerns. Virtual field trips, on the other hand, are much more manageable, while exposing learners to different and authentic environments where they can learn new language in context and practice communicating. The unstructured way of this practice is exciting, memorable, multi sensory and integrated with subject content.
This free mobile app works with Google cardboard headsets, and includes everything from "exploring coral reefs or the surface of Mars in an afternoon. With Expeditions, teachers can take students on immersive, virtual journeys."
This program is provided by the National Parks Service. It allows teachers to connect students with knowledgeable rangers from the national parks. The students may view live images from the parks and listen to a presentation (agreed upon with the teacher) that fits their current content focus.
National Zoo in Washington D.C.
Want a creative way to practice and teach animal names, or English for Biology for more advanced students? What's a better way than going to the zoo with 24/7 live cams and animal biologist interviews!
For a field trip complete with panoramic views, on-screen quick facts, audio, the ability to zoom-in and magnify certain elements, you can't go wrong with the Statue of Liberty!
The White House virtual field trip allows your students to see what is inside the White House. The tour includes East and West Wings, Residence and South Lawn.
4. Redesigning Learning Spaces
A report by the New Media Consortium (NMC), "2015 Higher Education Edition," identifies key trends that display how the education industry utilizes technology to enhance student learning and research. One of the main key factors is "redesigning learning spaces." This aspect has significant implications for educational institutions that strive to remain competitive in a dynamic field.
Another report by the JISC explores learning spaces themselves. The study suggests that the traditional learning space needs to become more flexible and geared toward technology, while being bold, creative, supportive and enterprising to student needs. Regarding technology integration, these spaces need to foster mobile learning, online communication, as well as visual and interactive learning.
What features characterize redesigned learning spaces? The NMC report cites the specifics:
Wireless bandwidth is being upgraded in institutions to create "smart rooms" that support web conferencing and other methods of remote, collaborative communication.

Large displays and screens are being installed to enable collaboration on digital projects and informal presentations.

Exploring how mixed reality technologies can blend 3D holographic content into physical spaces for simulations.
As we deviate from traditional curricula and mode of instruction and move toward hands-on scenarios, classrooms need to resemble real-world problem solving and a social environment that facilitates natural interactions and cross-disciplinary learning.
5. Artificial Intelligence and Cloud Computing
"The sheer wave of investment and energy being poured into AI is undeniable and on par with mankind's greatest endeavors — and now it's coming into the classroom" — Ian Fordham, chief executive of Edtech UK.
According to the Artificial Intelligence Market in the US Education Sector report, the growth of artificial intelligence in education will pass 47.5% from 2017-2021. Of course, the presence of a teacher is critical and irreplaceable, as most experts will agree. However, the role of teachers in the classroom and educational practices in general may change significantly in the coming years.
How does AI work in the classroom to provide benefits that may become even more prevalent in time in the modern classroom? Here is a Pearson analysis of how the machine teaches, its limits, and what that means for teachers:
In addition to acting as a companion to the teaching process in the mainstream classroom, AI will also be able to help students with special needs by adapting materials in a way that is personalized for the specific student's needs. In fact, a number of studies already show positive results for AI teaching ASD students social skills and communication.
Cloud Computing
- THE FUTURE OF ENGLISH LANGUAGE LEARNING TECHNOLOGY
Cloud computing may be the important phenomenon contributing to high tech education. The range of accessibility of information stored in cloud servers provides virtually unlimited access to educational materials from any location. Collaboration with other students and teachers may be done through any device and at any time. Besides the ease of access and collaboration, cloud-based education apps solved the problem of storing data.
In the future, cloud computing and other AI may mean students switching to electronic devices for all homework and learning material. All resources that students will need for learning will be easily available in the Cloud. Imagine a library with thousands of books that is easily available, when the physical ones are not. This means no more heavy textbooks, constant access to your reading materials, and the dog will no longer be able to eat the homework.
---
Want to get a jump-start on the trends of technology for English language teaching and learning? Try Your Agora, the state-of-the-art ESL teaching platform that tracks student performance and helps teachers provide instant assessment. In addition, teachers may take advantage of a library of ESL material and worksheets on various topics, as well as a number of tools for easy scheduling and grading. Try it now to become a modern classroom!