"In this ever-changing society, the most powerful and enduring brands are built from the heart. They are real and sustainable. Their foundations are stronger because they are built with the strength of the human spirit, not an ad campaign. The brands that are lasting are those that are authentic." ―
Howard Schultz
, CEO of Starbucks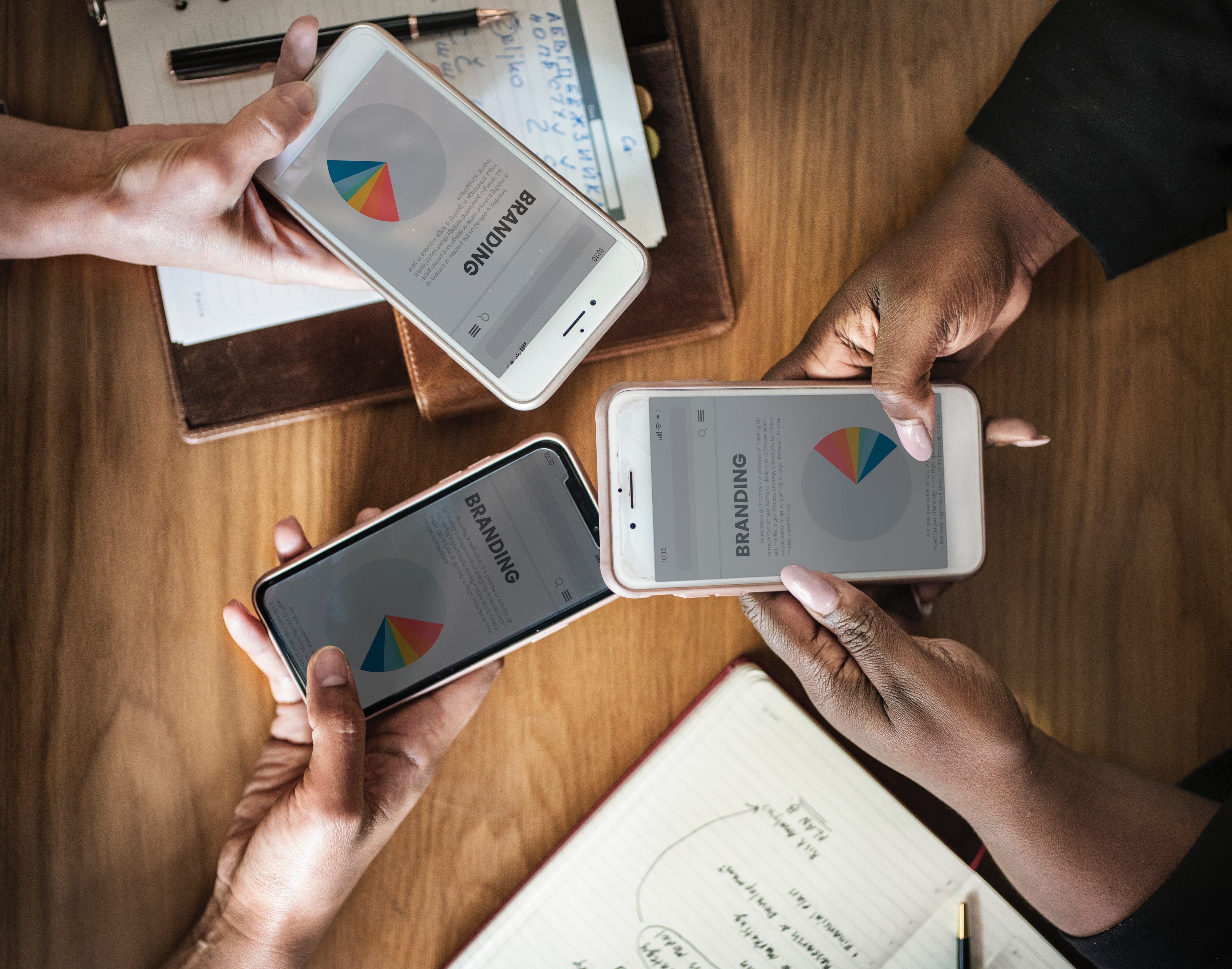 Branding defines your school's positioning, purpose, and significance. More so, it encapsulates the very heart of your school. To develop your school's brand, you must begin with the most important question — What makes your ESL school different from another language school?
Of course, branding also seeks to answer many other questions, which your target audience does not always know it has: What galvanizes and inspires the faculty in the school? What promise does it make to its students and their parents? What do its former students remember fondly long after they finish the program?
An intentionally shaped, emotionally evocative brand speaks volumes for your school. If you don't manage your brand, your audience will. Take control over the perception of your school through strategy — and you will see positive results.
1. Understand Your Brand's Impact
Some aspects of your school's brand will inspire prospective students, while others may repel them. How do you differentiate one from the other? It's difficult to answer that question until you gain the right information. Insights from former and current students and parents about their preferences, aspirations, and concerns regarding your program will be your main source. Using survey tools, you will be able to narrow down the strengths of your school to leverage. At the same time, you will isolate certain "character" elements of your school that you may need to enhance.
After analyzing your findings, you will be able to see certain patterns in the data. Categorize information patterns by the age and occupation of your interviewees — and you will be able to draft a number of marketing personas. In the context of an ESL school, your personas may be prospective students and their parents. Developing persona documents and catering marketing material toward your demographic is a crucial aspect of branding. Developing and utilizing personas is an effective method for targeting prospects.
But how do you develop and leverage student personas?
Begin by making it personal. What are your prospects' desires, fears, and hopes? Your brand, as emphasized by Mr. Starbucks CEO, has to make an emotional impact. A number of other companies and marketing studies agree. Hubspot, Go Digital, and Econsultancy all insist that in order to be effective, marketers must reach out to audiences in meaningful, authentic and useful ways. The consensus is that the practice of making it personal benefits both the customer and the producer:
Before attempting to make it personal, you must first get to know your audience, and build a virtual one on paper that will act as a guide for your marketing materials. That's where the persona documents come into play. Inc recommends constructing personas based on a few essential perspectives:
Demographics: Their age, location, education, income, household or family size. In a language school, the cultural background becomes even more important, as native culture often plays a critical role in the lives of ESL students.

Personal: Their goals, needs, and interests in regard to education. What kind of educational background are the majority of your prospective students coming from?

Expectations: What do the students expect from your program? How much support can you offer regarding student integration or adult language classes for ESL students' parents?
Good persona documents include a wealth of information about prospective student's or parent's interests and concerns, and writing copy and images that speak to these points is an excellent way to make your advertising stand out and draw user engagement.
For an English language school, a persona may look like this:
Personas are also useful in ensuring that your social media and website content is on target. Your online content is one of the foundational aspects of your brand! You may also use persona insights to enhance and personalize your campaigns. Build your advertising copy to answer persona concerns and interests. There are virtually no marketing initiatives that a persona document cannot help customize and enrich.
Pro Tip: The key is to treat your personas as living documents. Tweak and improve them over time, as you gain more insight. Watch how your prospective student base interacts with your school on the web, and record their preferences, values, and needs.
2. Align Brand Identity with Market Needs
Your brand should reflect your school's strengths, values, and mission as a place of learning. Once you clearly define your institution's positive attributes, your marketing team must align them with your target audiences' aspirations, challenges, and educational preferences. Your goal here is brand alignment — this means that both internal (executives, employees, and partners) and external stakeholders (prospects) understand your institution's purpose and act accordingly. This is the key to brand authenticity of your school.
A study by Gallup found that "Companies are having a hard time communicating the core of their brand identity down to the front line. And if their employees don't know the brand promise, they certainly won't deliver on it." This applies directly to the members of your school's community — from teachers, to parents, to the students. These people are the best ambassadors for your school, so getting on the same page with them should be the first step in your brand alignment journey. Do they feel appreciated? Do they feel that they play an integral part of your brand's story and truly believe your key mission?
Once you have clearly established the internal perspective of your school's brand, it's time to ask — How do your school's top attributes speak to your audience's goals and needs? Make a list! These will be the key messages that guide every aspect of your marketing. Your campaigns should be targeting the needs of the market, while also reflecting your school's unique culture and the specific characteristics of your audience.
With consistency and patience, the positive attributes you're emphasizing will be naturally associated with your name. They should be synonymous with your school's purpose as an institution of learning.
Trust and loyalty are built by showing your audience exactly what your school stands for in a way that aligns with their own goals and values. According to Noir sur Blanc, "it is very important to keep promises, particularly when it comes to the quality of the education provided." Your school must commit to maintaining and improving quality. Quality is demonstrated by facts:
rankings

accreditation

applicant data (number and quality)

recruitment of professors

placement of graduates

agreements with prestigious partners

media presence
Brand alignment is no accident. It is achievable through effective strategy planning and even better execution. Guidelines and alignment maintenance are the key factors to building a brand that is truly authentic — something that both your current students and prospects will be able to see and appreciate.
3. Ensure Consistency Across All Platforms
Jasmine Peacock, a content strategist at Essaysontime, recently stated: "Content is the heart of your brand in the world of social media, and that is why you have to make it perfect. It must be interesting and well-designed. It must send a great message, and it must include a call to action. Moreover, I am not talking about one time exclusively — content must be superb all the time."
It is crucial to secure consistency of positioning, identity, strategy, goals, and messages. Prioritize monitoring the consistency of language not only of the school's communications or marketing department, but of instructors, students, and authorities. You should all speak with the same voice.
Your brand's voice should of course have your audience in mind. However, don't dilute your brand by attempting to meet the expectations of a widest audience possible. Stay true to your brand, while remaining flexible in the growth process - and you will reap rewards! According to a report report titled The Impact of Brand Consistency, which interviewed hundreds of marketing and brand leaders at companies of all sized, brand consistency does directly lead to growth:
So how do you ensure consistency and where do you start? According to the Hanover Research report on trends in higher education, the largest area of growth in education marketing and branding, as well as in recruitment, is in the online space. That's the area where your brand will appear the most, so it's a good place to start. As a large volume of branding happens across a number of media platforms, it is crucial to keep an eye on the consistency on all channels. Avoid conflicting representations of your brand by developing a style guide that provides clear guidance on your all aspects of your brand:
Brand Essence
What is brand essence? It is what makes your brand truly unique. The style guideline tips offered by Content Marketing Institute urges every brand owner to answer the following questions to establish the essence of his or her brand:
What are the main goals of the brand?

What makes it different from brands of other schools?

How would you describe your brand?

How would a prospect summarize your brand?

How do you want people to experience your product or service?

What kind of emotions do you want your brand images to evoke?
Brand Colors
Here is an unexpected statistic: Color alone increases brand recognition by up to 80 percent, according to a study conducted by the University of Loyola, Maryland. Everything from your email signature to ad campaigns should be using the same color palette.
Establish the color palette in the style guideline and allow no variations. Make sure to include the hex, CMYK, and RGB codes, as well as Pantone numbers to ensure that the colors remain the same across all platforms.
Typography
You may not consider a font to be an essential aspect of consistency, however, it significantly impacts the audience's impression of your brand. It's a subconscious element that contributes to trust or mistrust in your brand. Thus, all presentations, every letter, every advertisement, CTA or social media graphic should use the same font.
Images
Generic stock images will do nothing for your brand. A big part of establishing your brand is by putting in the effort to be original. You need to be proactive and shoot your own photos. In the style guide, make sure to think about how you want your images to look: Is there a particular light or filter that all photos should use? Some filters brighten your images, while others bring out particular colors. How about the subjects of the photography? What should they be doing? Are you focused on a particular age range?
While it is difficult to predict what images you will need in future campaigns, having set examples in the guide will make the process easier. You may also consider creating your own "stock photos," an image bank that includes a number of photos and video that may be used across your school's marketing channels.
Language
Marketing is not only about the content quality — but they are also about the content consistency. For grammar, it's a good idea to have a baseline guide, like the AP Style. Formatting should also have a section in the guideline.
Determine what key terminology you want to use in regard to your school. Consider how the language you use translates across cultures — this is a crucial aspect for a language school. For example, the terms "college" and "university" are often used interchangeably but can mean very different things to prospective students in different parts of the world.
As you build your style guide, look at examples of brand guides to get ideas for creating a document that establishes guidelines and helps keep your entire business on the same page. Lucidpress recommends making your handbook as available as possible:
Offer brand guidelines in multiple formats

Require reviewers to follow a style guide

Make clear the intended final use of the project

Allow for easy comparison between content

Attach requirements to project workflows
_____________________________________________________________________________________________________
Effective branding will allow you to distill the most memorable, unique, and emotionally stirring impression of your school. Marketing in schools does not have to mean trading education for big business. In fact, healthy competition between schools is changing the market and pushing the industry in a more accessible and innovative way to education.
That's precisely why we created our online ESL teaching platform - Your Agora. We wanted to help schools keep up with the increasingly competitive market, by giving them a number of useful tools in one platform.
Explore the teaching toolkit that allows for easy scheduling, grading, and customization for any subject in English language instruction. Our user-friendly interface will save your teachers time and energy.
Innovation pushes our schools forward, and we don't want you to miss out on this opportunity. Check out Your Agora now!