Do you dream of a life where you walk to work every morning on the cobblestone streets with a cup of espresso in Rome, or through the colorful street markets of Ho Chi Minh or Bangkok?
You've heard the stories - young professionals, new teachers as well as seasoned veterans, going abroad to teach English. Do you want to join them, but don't know how?
You may feel hesitation or not know where to start, or even if you have enough experience/education/money to take this step in your ESL teaching career. What if we told you that the English language instruction for non-native speakers, a $63 billion a year industry, will not only welcome you, but needs you? That's right - no matter your level of experience, there is a place in the world waiting to learn from you.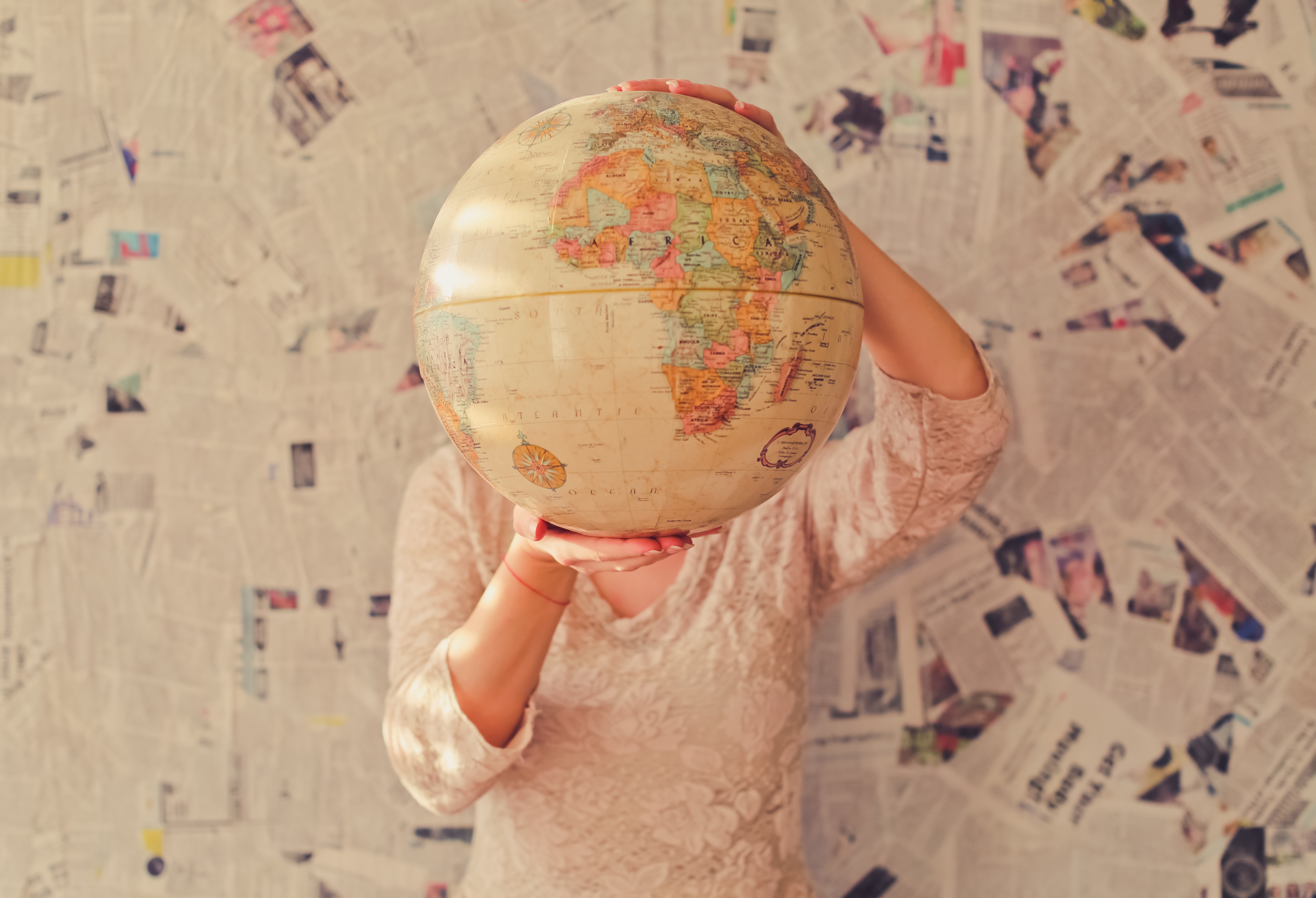 The world is hungry to learn English. According to the British Council, one of the major providers of English language instruction, about 1.7 billion are learning and using English worldwide. That amount is projected to rise to 2 billion by 2020. The international business world is rapidly turning to English as its official language.
Individual countries are pushing forward English-learning efforts. In China, one of the largest ESL markets, more than 300 million students and adults are learning English. Recently, Mexico introduced plans for more than 12 million school children to be learning English within the decade. According to the British Council, similar campaigns have been enacted in Thailand and in dozens of other countries worldwide.
While the number of ESL students is growing, the supply of teachers in the industry is falling behind. About eighty percent of English teachers abroad (in non-native English speaking countries) are non-native speakers themselves. This is the case especially in public schools. There are simply not enough native English speaking teachers to meet international demand, as it is growing.
You can join in on this hot market, and we will tell you how. Here at Your Agora, we want to help you reach your teaching goals. That's why we have answered the most common questions about teaching English abroad below.
The world is ready for more English teachers. Are you ready for the world?
What Qualifications Do I Need to Teach English Abroad?
Qualifications to teach English abroad depend on a variety of factors - the country's provisions, the program or school, and the type of teaching. However, don't let extensive lists of requirements on job applications intimidate you. Due to the high demand for ESL teachers, there is a school or program for for almost any level of education and experience.
At the same time, having more qualifications increases your chances of successful employment. This includes education, certificates and experience. However, many nations in Latin America, such as Mexico, Argentina, Peru and Costa Rica often accept applicants without a university degree.
While a university diploma is not always necessary for a teaching job in a foreign country, is safe to assume that a Bachelor's Degree and a TEFL certificate or its equivalent will be expected for most competitive positions.
Taking the time to complete your education and TEFL courses nearly guarantees a better job placement and a higher salary than going without.
How much experience do I need?
Approximately 250,000 English speakers teach English abroad every year. A vast majority of these teachers, more than ninety percent, embark on their career paths with little background in teaching. Many schools are willing to hire a teacher with a TEFL certificate, but no experience. Keep in mind, many certificates require live teaching practice on real ESL students. So, don't worry, you will not be going into the job blindly.
What about visas?
Most countries with high rates of hiring ESL teachers often require a working visa. A working visa allows you to gain employment, receive a salary, and remain in the country on a legal basis. While some countries require a simple passport stamp upon entering a foreign airport, others involve an extensive application process. Search visa requirements in this comprehensive country by country visa guide.
To get a work visa processed, the applicant must often provide proof of employment, a passport and completed application forms. In some cases, proof of a TEFL certification, criminal background check, medical forms and/or university diplomas must be also provided.
Have your documentation in order. Make sure to inquire about the visa procedure during the job interview - most programs and schools will help you in the application process. In some cases, the company will even provide you with a working visa.
What is the difference between TEFL, TESL TESOL and CELTA?
Which one do you need to teach abroad? What advantages come with each certification?
Let's sort it out.
TEFL is Teaching English as a Foreign Language. You will need a TEFL certificate to work in most countries where English is not the official language.
With a TEFL certificate, expect three general categories of teaching jobs abroad: a formal school, private tutoring, or teaching within a private organization or company.
Keep in mind that TEFL is a general industry term, and there are various certificates and programs, which vary in length, quality and expense.
TESL is Teaching English as a Second Language. If you were trying to teach a student that has recently emigrated to an English-speaking country, you would need this certificate.
The TESL certificate would also qualify you for many online teaching jobs.
TESOL is Teaching English to Speakers of Other Languages, which is a general category containing both TEFL and TESL. The TESOL certificate will allow you to teach both from home and abroad.
CELTA is Certificate in English Language Teaching to Adults. CELTA is a specific brand of TEFL certification that is awarded by the University of Cambridge's non-profit assessment organization, Cambridge English Assessment.
The certification is the equivalent of a 4-week, intensive 120-hour TEFL certification. It is the most widely recognized and respected type of TEFL certification.
Regardless of the certification that you receive, make sure that it meets the following criteria, as set by the British Council, and other leading international English teaching organizations. The following training standards are employed by the majority of the international industry:
A minimum of 100 hours of training and coursework (or a full-time four-week intensive course).
At least six hours of practice teaching with actual ESL students.
University-level instructors for the course, who hold at least an MA in teaching English as a foreign language or linguistics, or extensive professional training and English teaching experience.
The curriculum of the course is accredited and monitored by independent, credible organization in the industry.
The certificates range from $200-$4,000 in cost. During your research, make sure to ask each TEFL organization about training hours, student-teaching hours, instructor qualifications, job placement assistance, and hidden fees. Choose wisely.
How Do I Select the Right Country?
This question may require some introspection. You are not only selecting a location for a job, but a cultural experience that will envelop and influence your lifestyle. Consider your own flexibility in your standard of living, diet preferences, and the degree of cultural belonging and comfort. Don't forget about the practical factors - the pay, the local language, down to your diet restrictions.
What countries pay the most?
Before looking at the numbers, think about it - is your goal to travel and experience new cultures, or save up money? Your goals will impact your choice of destination more so than the salary.
The highest paying, and consequently the most popular, countries for ESL teachers are South Korea, Japan, China, Saudi Arabia, and the UAE. For more information on each country, check out our comprehensive list of countries with highest salaries for teaching English abroad!
On the other hand, countries will lower pay (but lower living costs!) are less competitive. These include Colombia, Turkey, the Czech Republic, Georgia, and Chile.
Overall, countries in the Middle East and Asia typically provide a comfortable middle ground - with adequate salary, lower living costs and high demand for ESL teachers.
Do I need to speak the local language?
Basic knowledge of the local language will help you avoid language barriers, ease your day-to-day life and allow you to assimilate into the culture. Communication, of course, is important! However, knowing the language is not an absolute necessity for your teaching job. Most ESL instruction usually occurs in English. However - and you guessed it - it all depends on the specific program and the level of your students.
Overall, keep in mind that even if you choose a country that may not be right for you, there are plenty more countries out there hungry for ESL teachers. Be flexible, patient, and willing to adapt.
What Teaching Jobs are Out There?
Consider a few factors regarding the type of a teaching job that suits your preferences. Program length, student age group and classroom environment will all impact your choice. Determine the type of experience you want from your teaching abroad program - once you find that answer and set priorities, the job search will become easier and more productive.
Program length varies. Decide your availability to commit to living and working in a different country for an extended period of time. Are you free for six months, or indefinitely? How often would you need to travel home? Have you spoken to your partner, family, or current employer about the future time commitment?
Make sure to communicate with your potential employer. Be honest - sacrificing on important needs and preferences to secure a job abroad is more than likely not worth it. Keep researching - the right program is out there!
Lastly, think about the age group of the students that you want to teach, as well as the classroom environment where you are the most comfortable. Do you prefer teaching the alphabet and simple grammar structures to first graders? Or, would you enjoy giving lectures on English health industry jargon to university students? Keep in mind, adult learners are on the rise, and private lessons are an option. Consider your own interests, experience, and education before making this selection!
We wanted to help you with job research. Check out this list of reliable job-searching sources, specifically for ESL teachers looking to work abroad.
For country-specific job vacancy listings, read our article on top countries with highest salaries for English teachers!
-----------------------
While you're searching for a job abroad, why not try sharpening your teaching experience and making money for your trip by teaching online?
The Your Agora platform makes it easy - with a library of ready (and free!) material for ESL teaching, full customization, and a range of tools, teaching online has never been this convenient. Create courses using collaborative material, modify all aspects of the course to meet your needs, assign and grade material, and see the results, all in one spot.