School leadership is dynamic and complex. The successful leadership styles in education employed by principals, administrators and owners play a crux role in the culture and even the basic function of a school. Every leadership style has its strengths and weaknesses. That is why it's crucial for school leaders to pinpoint their style and have an understanding of how it impacts the overall effectiveness of their school.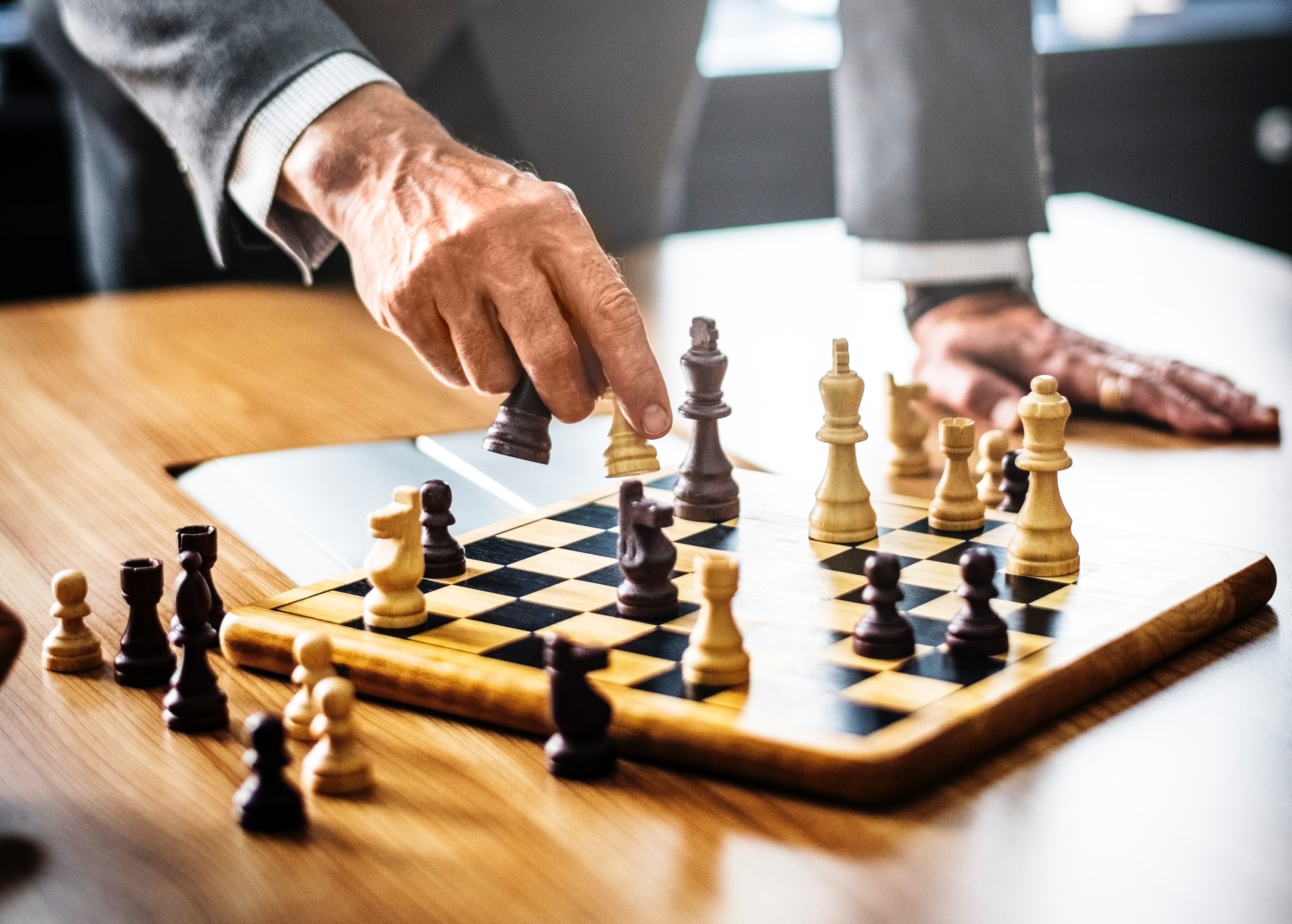 Why Is This Important?
The goal of every school leader is to ensure that his or her students are adhering to the curricula, succeeding academically, and are growing to become excellent members of society. In addition, it's the school leader's obligation to make sure that teachers and staff are satisfied with their jobs and feel empowered to carry out their tasks to their fullest potential.
However, every school leader achieves these goals differently. That's why we researched various leadership types and found each hallmark, strength, and weakness. We also provided tips and background to help you better understand yourself and how your methods impact the school.
So, what type of school leader are you?
1. Servant Leader
Your Hallmark: Guidance, empowerment and a culture of trust.
Your Strengths: You are a good communicator, who is compassionate, responsible and loves working with people. Over time, you foster positive company culture and are able to correct negative company culture. Your team feels heard and trusted.
Your Weaknesses: The results of your work are often only seen in the long-term. You tend to trust in the process and rely on other people to carry out the goal, as you do it all to meet their needs. However, with your focus on the needs of the people, you tend to lose the big picture — the goals of the school.
How You May Improve: People have shortcomings. You may need to offer more guidance and support to your subordinates, instead of letting them handle the process alone.
How Servant Leadership Works in a School
The term servant leadership was coined in "The Servant as Leader," written by Robert Greenleaf in the 70s. The essay states the following:
"The servant-leader IS servant first… It begins with the natural feeling that one wants to serve, to serve FIRST. Then conscious choice brings one to aspire to lead. That person is sharply different from one who is LEADER first, perhaps because of the need to assuage an unusual power drive or to acquire material possessions… The leader-first and the servant-first are two extreme types. Between them, there are shadings and blends that are part of the infinite variety of human nature."
Servant leadership is founded on the responsibility not only to the goals of the school but on the responsibility to the stakeholders, including teachers, parents, and community members. Such responsibilities may include:
Acting in an ethical and professional manner

Prioritizing the needs of others

Displaying compassion to others' concerns
The servant leader brings foresight, empathy, healing, and stewardship to the school. He or she also commits to helping subordinates in professional development. This means focusing the school's efforts on teacher training and evaluation. In fact, a servant leader brings forth attention to moral leadership in teacher education programs.
Servant Leadership In Action
The skill set of a servant leader promotes a democratic view on education. He or she also prioritizes building a supportive community environment around the school. The value of relationships with students, teachers, staff, parents, is prioritized. A servant leader maintains high expectations for those relationships. Making a true difference in other people's lives is the pillar of a servant leader.
The principles of servant leadership inspire education leaders to balance the needs of students, teachers, and parents with the desire to lead. It emphasizes the values of respect, altruism, fairness, and honesty, creating a strong foundation for moral literacy and caring learning communities. Servant leadership combines the scholarship of teaching and instruction as well as serving and leadership.
2. Transactional Leader
Your Hallmark: Give and take.
Your Strengths: Your style is straightforward, you are organized, and often see financial results. You revel in efficacy. Your focus is on supervision, organization, and performance. People respect you and you have no problems dealing with disciplinary issues.
Your Weaknesses: You tend to be inflexible and often opposed to change. In addition, your style of leadership only works if everyone involved agrees with this arrangement. In the education industry, this is often not the case, as money is not the motivating factor. Most educators believe what they do serves a higher purpose.
How You May Improve: You may need to learn the importance of charisma and interpersonal relationships in leadership and move your interactions beyond a business exchange.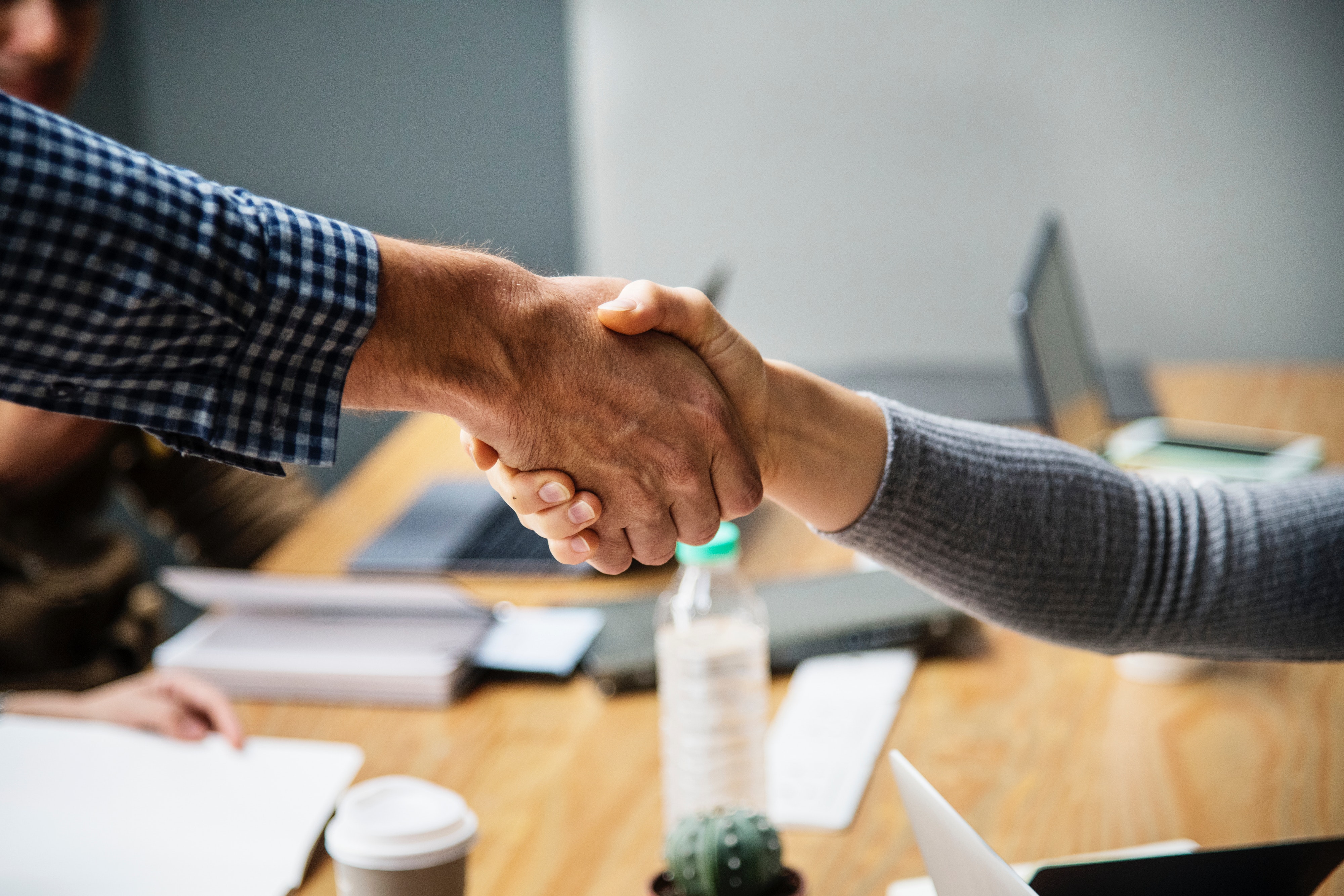 How Transactional Leadership Works in a School
Transactional leadership represents the traditional hierarchical style of leadership. It's most often practices in institutions of higher education, in the instructor-student relationships. Students complete assigned work or tests, and if their performance is satisfactory, they are awarded a high grade. This process easily extends to the performance standards in other educational institutions, making the motivating factor for students even greater.
In the late 20th century, researchers defined the key points of a transactional leadership:
Relies on the reward aspect, setting expectations, and rewarding employees for meeting standards

Unless there is a specific issue that needs addressing, he or she practices passive management by avoiding interfering with the regular workflow

Practices active management by being prepared for problems, monitors progress and handles discipline

Processes are of more value than ideas
A transactional leader believes that the strength of the school is through investment. This often means that this leader looks toward increasing revenue for the school. The revenue may come from outsourcing certain tasks, renting out facilities, or expanding the school to absorb others. By up keeping a culture of reward, a transactional leader motivates the team.
Transactional Leadership In Action
Transactional leadership can be extremely effective in achieving performance goals. This type of leader offers structure that many schools need, with a tight focus on results. In fact, out of all other leader types, a transactional leader has the best results in adherence to policy and regulations. One study shows that transactional leaders have subordinates that are more committed to change than those of other types of leaders. Another study even argues that every school leader must perfect transactional leadership skills, before all else.
However, in another study interviewing teachers from schools with highly transactional leaders (principals), teachers had the greatest difficulty responding with positive comments regarding intellectual stimulation and professional growth, as compared to other leader types. In addition, transaction leaders have shown to struggle with environmental readiness. This means that they often make poor decisions, due to failing to consider external factors.
3. Emotional Leader
Your Hallmark: The feelings and motivations of followers.
Your Strengths: You have the most emotional intelligence from the other leadership styles, and you know how to utilize it to the advantage of your school. You suffer less work-related stress than other leadership types. Your skills allow you to better manage conflict within the school and negotiate with stakeholders. You are great at communication. Your employees feel close to you, as well as trust and respect you.
Your Weaknesses: When your process is entirely emotional, some rationality may be lost. People may sometimes take advantage of your empathetic nature. You may often run into organizational problems, struggling to optimize the path that you know the customers need your business to follow.
How You May Improve: Often, letting go of emotion and allowing rationality to take over for a short period may be healthy for both you and your team. Make sure that your every step is founded on cold hard facts or policy, and then improve on them with emotional intelligence.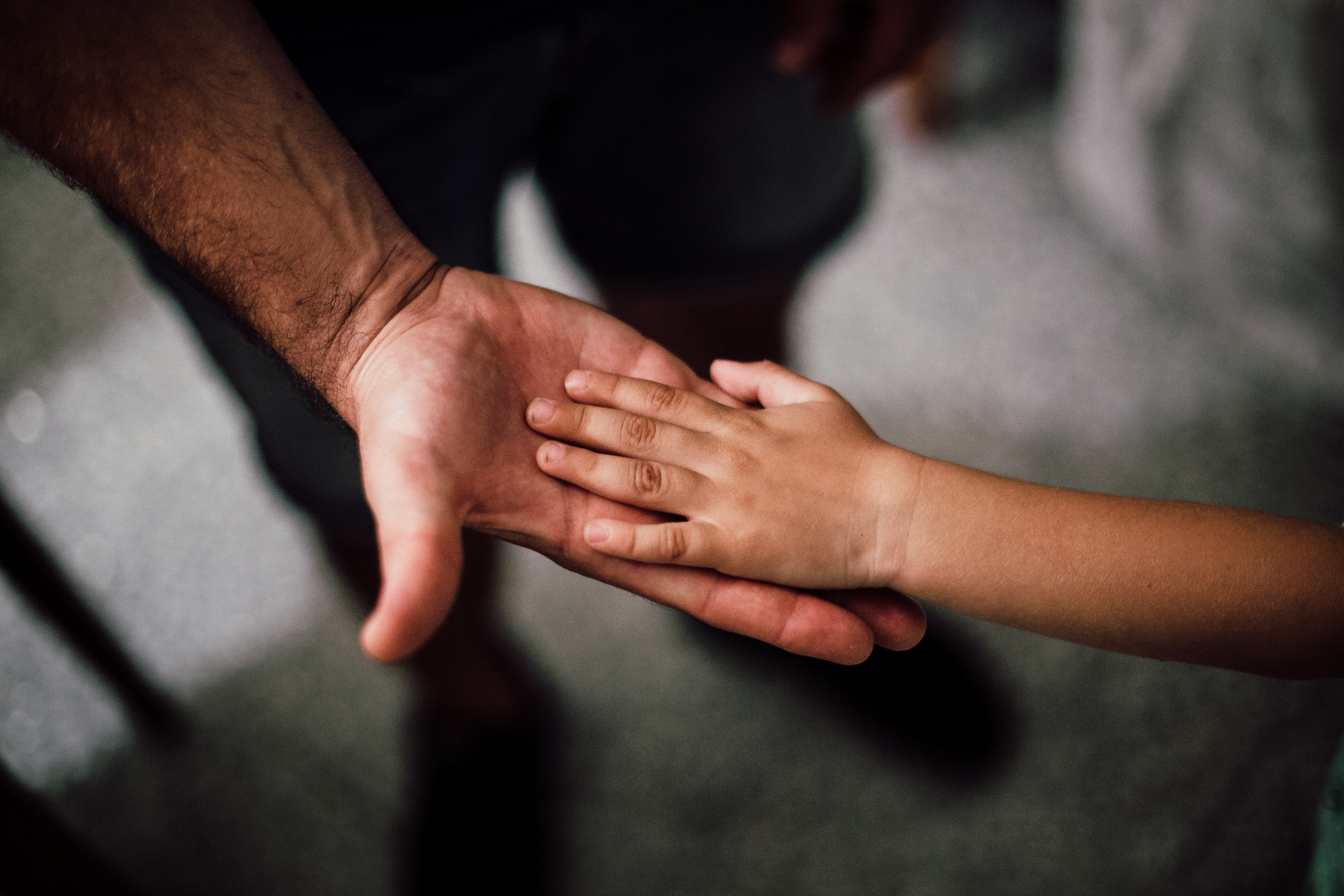 How Emotional Leadership Works in a School
According to psychological research, emotional intelligence is at the crux of every decision of a principal or administrator; solving problems and making fair and ethical judgments are part of a leader's values and beliefs. If a leader lacks the emotional skill-set, he or she may suffer consequences in both their personal and professional lives.
Another recent study found that school leaders with high levels of emotional exhaustion are experiencing a wider range of negative emotions, such as anxiety. These individuals are also less likely to encounter positive emotions, including hope or joy. Emotionally exhausted leaders reported less job satisfaction in their careers and expressed thoughts about wanting to quit or retire. The major cause for the phenomenon of emotional exhaustion in school leaders is mismanagement of emotionally charged situations.
A lack of emotional intelligence in some school leaders comes into play here. That's why principals and administrators who practice emotional leadership style reported less emotional exhaustion in their educational careers. Leaders with developed emotional intelligence tend to have higher levels of self-awareness. In addition, they tend to practice more emotional reflection throughout the school day and learn how to recognize triggering behaviors and events that cause unhealthy stress in themselves and others.
An emotional leader promotes the pillars of self-awareness skills in pedagogy and school culture. He or she prompts the teachers, staff, and students to become more proactive with their emotions. This allows school members to avert the range of stressors that often trigger burnout or disciplinary issues. This phenomenon often leads to more positive interactions, productive relationships, and a culture of supporting one another in challenging moments.
What Sets You Apart?
In schools with an emotional intelligence focus, conflict gets confronted, as adults resolve issues instead of avoiding them. Assumptions are challenged, and compromise finds its ground. In schools supported by an emotional leader, adults learn the skill sets they need to feel satisfied and supported in their educational careers.
4. Transformational Leader
Your Hallmark: A deep sense of shared purpose.
Your Strengths: You see the big picture — taking in a broad view of the issues surrounding leadership and using them for motivation for meeting your goals. You take in the best qualities from other leadership styles.
Your Weaknesses: Your weakness will only surface if you fail to keep growing and using evaluation techniques to become a better, well-rounded leader.
How You May Improve: Keep learning about other leadership styles, as they all represent an aspect of what makes a great leader.

How Transformational Leadership Works in a School
As identified by Jim Collins in Good to Great, the greatest aspect of a transformational leader may be this: "Those who build great companies understand that the ultimate throttle on growth for any great company is not markets, or technology, or competition, or products. It is one thing above all others: the ability to get and keep enough of the right people."
A transformational school leader considers the individual needs of students and utilizes positive influence and inspiration, to ensure that students remain committed to their studies. He or she does not conform to a single standard of problem solutions. A transformational leader directly involves the students and staff in brainstorming ideas for solutions to the rising problems.
In a school, a transformational leader knows how to instantly identify aspects in need of improvement while seeking out innovative resolutions. The leader is able to identify decreasing morale among teachers, including them wanting to quit the profession, through individualized consultation. The leader knows how to support teachers, showing that the teachers are highly valued and appreciated within the school. In fact, he or she is willing to put personal differences aside to resonate with the needs of the school.
What drives a transformational leadership styles in education? These are the four pillars of such leadership: influence by charisma, individualistic consideration, empowerment, and the ability to motivate the team through intellectual stimulation. Some studies even show that transformative leadership influences the mental health, along with job satisfaction of his or her employees.
What Sets You Apart?
The distinguishing feature of a transformational leader is the balance of the logical approach to leadership and emotional intelligence. He or she is the optimization of the skill sets of other leader styles; in fact, this leader has the true ability to personally connect with his or her school in the most positive way.
All Types of School Leaders May Benefit from Your Agora
Let us be your helping hand in your journey as a school leader. At Your Agora, we built an online platform that makes the lives of ESL teachers, administrators, and school owners a bit easier. With a collaborated library of teaching material, user-friendly tools for scheduling, and automatic scheduling, Your Agora is there to make your language school more efficient and proactive in student learning. With plenty of research and a team of teachers from all over the world, we created a software that will advance you toward your goals!