Even for the most creative of ESL teachers, constantly having to find fresh, exciting resources for lessons may be a challenge. How do you optimize your time without sacrificing quality? Digging through an internet full of hopefully-useful information often takes hours. Who has time for that?
Find ways to bring new life to your Business English Course, when you need it most. With this variety of Business English lesson plans, videos, and interactive activities, the possibilities are truly endless. Delve into new approaches to teaching vocabulary, expressions, and etiquette.
Make the most of your time and student engagement!
Business English Lesson Plans
Having a solid lesson plan is the ultimate tool for your teaching course. It is a foundation on which all of your ideas flourish. Check out these free platforms where you can find an entire collection of resources that work with your teaching style. You can find Business English lesson plans for beginners through advanced students.
The British Council is a British government organization that specializes in spreading education opportunities, particularly in English language learning. The organization provides a library of teaching materials, with an extensive section of Business lesson plans.
On BBC website, you can download both the lesson plans and worksheets for specific ESL Business English conversation areas, ranging from small talk at business meetings to discussing Action Points. The topics delve into specific aspects of business, such as agreeing and disagreeing during a negotiation, setting up a meeting by email, and social networking. Each plan is organized by topic and level and provides an introduction, aims, lead-in, as well as useful phrases.
Some of the plans include active listening practice guides, which could be transformed into a video component by online teachers. The plans also include introductions and outlines to games and activities, such as model business negotiations, all of which could be easily translated into an online platform.
TED4ESL provides materials for teaching English based on TED Talks and other learning videos. A large segment of the platform contains business lesson plans. Each is estimated to take up to an hour, with up to ten minutes of video included. The information in each video comes from a wide range of reputable sources, from professor lectures to TV segments, like Science Channel's How It's Made.
Each video includes instructions to listen for specific vocabulary, like project management, for example. For reading practice, the video asks the student to look for synonyms. The courses are designed for different levels of learning, from students just learning the language to adult professionals that already relate to business technology and the work environment. The lesson plans provide a series of tasks and materials that teachers may choose to implement.
An uncluttered, old-school library of plans and worksheets, Using English provides an extensive list of topics. The plans are organized by level, subject, grammar, and format. Everything from correcting emails to saying 'no' to inquiries is covered in this free collection of 382 resources.
While the resources are simple, they contain extensive information that may be a valuable addition to your course. This worksheet on Cultural Differences in Business, for example, includes valuable expressions for international negotiations, as well as an analysis of the flow of conversation, anticipating useful phrases for those interactions.
Business Reading Materials
Having materials that use Business English in the context of the practical world aids any lesson plan with its usefulness in the students' future careers. These websites not only provide current business-world articles and ESL Business English worksheets, but help teachers to apply them into the virtual classroom.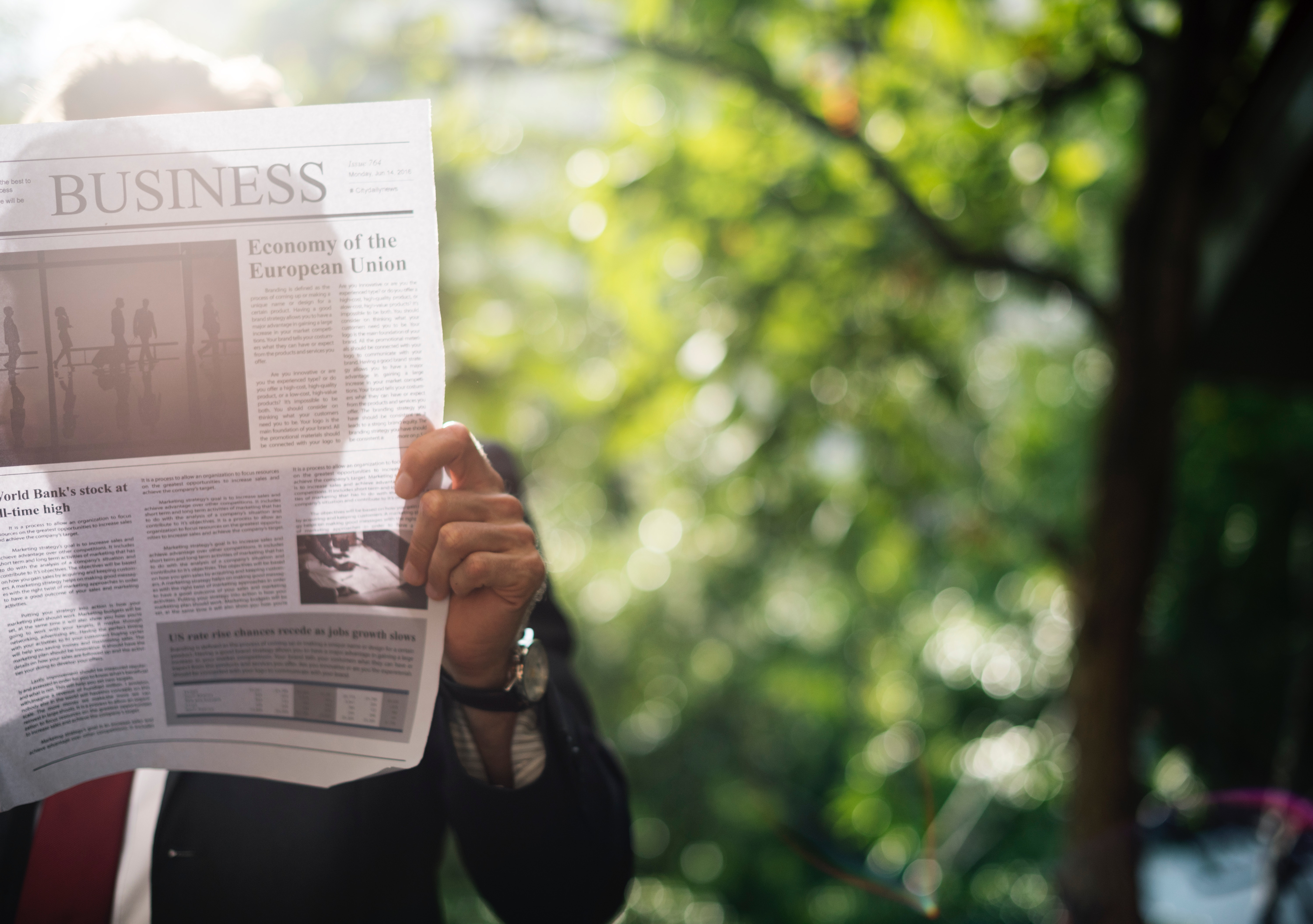 Breaking News English is a news-learning source for intermediate to advanced students. The layout of the website contains current news articles, with hours of printable speaking, reading, listening and writing practices for each story.
The front page is updated on a weekly basis, with relevant articles describing Facebook apologizing after the data breach, discussing China and Russia's race to make hypersonic missiles, and an overview of the USA - China trade war. BNE combines excellent journalism and top-notch teaching advice and materials. The website offers an opportunity for your students to stay up to date on current events while learning English.
Business English Study offers a resource for studying English while learning about famous business models. BES provides case studies of the world's biggest companies, such as Amazon, Nike, Apple and YouTube through text, audio and video. Each segment discusses significant issues specific to those featured companies.
For example, one of the articles contains Tony Wheeler talking about milestones in Lonely Planet's history, including a video portion. The end of the video includes a series of questions, which may be incorporated into assignments. The free version of the platform gives you access to all video content, with additional packages available for premium members. The PDFs attached to the videos focus on vocabulary, grammar points, and reading comprehension. They provide a short analysis of each company under discussion to further boost understanding.
Adult Education English for Business section of Thought Co includes articles exclusively for teaching purposes. The website contains lesson plans, resume-writing advice, essential vocabulary for banking, financial, commercial, legal and other sectors, as well as information on necessary English job interview skills. The articles not only have invaluable information about the subject, but explore new approaches to teaching it.
The website also includes articles ranging from Common Job Interview Questions for ESL Learners to How to Teach Pronunciation. It makes a great resource for teachers approaching new subjects, or seeking other perspectives.
Interactive Media Sources
Want to get creative, while following social media trends that will intrigue your students? Explore these interactive sources, which are proven to engage the digital-friendly generation.
The Learning Network takes advantage of the The New York Times endless archive of based on the articles, essays, images, videos, and graphics. It organizes current news and events into interactive activities for students of all levels of English. The platform hosts weekly news quizzes, interactive crosswords, and picture prompts.
Teachers may incorporate the Word of the Day + Quiz feature into their lessons, or design an assignment with visual-literacy discussion via What's Going On in This Picture. The Learning Network also provides ways to utilize their platform in your course. They hold a weekly webinar and a related lesson plan detailing ways to teach by using The New York Times.
A 2013 survey by Kaplan International School highlighted the popularity of podcasts as a teaching tool. For ESL teaching, the Business English Pod provides podcast lessons and online learning tools for intermediate and advanced learners. The lessons cover an extensive range of language skills for meetings, presentations, telephoning, negotiating, socializing, travel, etc. They also explore incredibly specific situations, such as how to correctly argue in a meeting or take control in times of crisis.
Podcasts can be downloaded and posted on an online teaching platform, or students can be directed to them for self-study purposes. In addition, many of the podcasts come with transcripts to help with understanding and assignment-building. The podcasts not only provide active listening practice but engage the interest of students with intriguing topics.
Tefltunes uses the principle that music is a great teaching tool. As a great memory aid, music allows educators to instruct students on English grammar and topical vocabulary at multiple skill levels. The website features songs by artists like Amy Winehouse and Shania Twain with tasks of listening for detail, learning expressions, and vocabulary. For Business English purposes, Tefltunes provides interactive music activities for business jargon and phrases.
The entire library is available on a subscription basis, but plenty of lessons are available for free so that the teacher may utilize the concept as a part of their method. Music helps students practice listening comprehension, so the website provides an opportunity to create worksheets with missing lyrics. Songs can introduce students to colloquial English and provide a cultural dimension, which would make a great addition to your course.
Find All Tools in One Place!
Every instructor wants to improve students' business skills while keeping classes engaging and thought-provoking. At the same time, with endless deadlines, teachers often have to sacrifice either their own time or the quality of their work. What if you could have free access to a collaborative library of teaching material all in one place?
Improve Your Business English Courses with Your Agora
Your Agora enables a vast network of ESL teachers to create and share content on a single platform. With our service, teachers will never run out of ideas, as thousands of certified colleagues all over the world share lessons and assignments on every topic. Your Agora is a collaborative, efficient tool that will increase productivity and workflow of your online ESL classroom. And best of all? It's free!
Here are Your Agora, we choose to provide this service and all of the materials for free to generate content of the highest quality and variability. There is no catch! Whether you are teaching English abroad, looking to optimize your online teaching business, or searching for reliable ESL lesson plans, Your Agora is right for you. Our platform provides a flexible, blended teaching opportunity that both you and the students can experience from the comfort of home.
Your Agora Offers Extensive ESL Resources
See now why Your Agora is the best teaching tool for you, by signing up at YourAgora.com.
Join our collaborative ESL network - designed by teachers, for teachers.