One road you can take as a seasoned ESL instructor (or even just an enthusiast!) is to open a language school. The rewards are immense if you are successful. But, what if you are not? How do you even open an ESL school? Are language schools profitable? The questions don't end there. In fact, you will have many more along this journey.
Do not let them scare you. When you ask the right questions, you prepare yourself for anything that the future holds. This could be one of the best decisions of your life, so you better equip yourself with as much information as possible. Leave little room for surprises.
That's why we at Your Agora asked the right questions and got the answers to get you started. We even made a checklist for opening a new school! Go through these considerations before starting an ESL school and breathe easy!

Am I Qualified?
This may be your first question on the journey of how to start up a language school. Maybe you're an experienced ESL teacher with an entrepreneurial spirit or a business guru who is passionate about languages. Either way, you must understand all aspects of starting an ESL school. This not only includes the basic aspects of business, but also the niche of school management and instruction methodology. How do you prepare yourself in these areas? Your students will be able to answer this question — you study!
Make an effort to really learn the business basics. Taking business management courses will prepare you for not only running a business, but finding the right business approach for your academy.
When it comes to ESL qualifications, holding a TEFL certification, such as the Delta, or a relevant university Master's degree, not only adds reputability to your school, but will help you understand the needs of your future students and teachers. ESL school owners should also be capable of recognizing good teaching and be able to help instructors improve their teaching.
What are my Language School Options?
The Traditional English Language School
The traditional classroom has been the way of instruction for centuries. How do you know if this is the right school model for you? First, it's important to assess if you have the experience that will support you in managing an entire school. Do you have the teaching or school administration background that gives you an idea of how to properly manage a school? Do you understand what standards you will have to meet to keep teaches, students, and supporting staff happy? If not, not all hope is lost — do your research, conduct interviews, and ask the experts.

Running a fixed business, no matter in what industry, is a lot of hard work. There is also a lot of paperwork to consider — registering the business, meeting health and safety guidelines, teacher recruitment and contracts. Make sure that you know the laws regarding businesses and schools in your location, so nothing stumps you along the process.

In this type of school in particular, finances are a determining factor. Do you have the funds to buy or rent premises, acquire furnishings and supplies, and employ other teachers? Will anything be left over for renovations, technology investments, or emergencies? Consider meeting with an accountant or a consultant, who will help you assess what financial freedoms and restrictions you have in starting this type of business.
Online ESL SCHOOL
Online teaching has been a hot trend in the ESL industry since the beginning of the internet. It is the budget-friendly alternative to a traditional language school — with the starkest difference being the lack of four walls. New virtual ESL classroom tools have transformed the industry's understanding of an online teaching from a side-job to a full business. Now, you can manage an entire student population, with homework, scheduled classes, and exams from the comfort of your home.
The biggest challenge in starting an online ESL teaching business is effective marketing implementation. Do you know how to market your school online? Where do you find qualified teachers and eager students? You'll need to consider where to advertise and what experience and qualifications you consider desirable. Marketing courses, research, and the help of a marketing consultant will get you on the right track.
The 'Pop-Up' English Language School
There is an emerging teaching trend in Europe — "pop-up" schools. This model allows you to engage in face-to-face instruction, without having to invest in a long-term space and equipment. How is this possible?
The most interesting aspect of this model is the classroom, which is usually hosted by coffee shops and restaurants. That's right — owners of these "pop-up" ESL schools partner with various establishments, using their grounds as classrooms and office spaces. The teacher receives payment, the student gets to learn in a cozy space, and the owner gets his or her pay cut. And, of course, the restaurant or shop owner profits, as well. It's a win-win-win-win.
The teaching method for this type of school is conversational, so you may be sacrificing the benefits of certain classroom equipment. What you also have to consider are the restrictions in your city for implementing such a business. However, with a bit of courage and thorough planning, this could be a life-changing entrepreneurial move!
OK, I know the Business Type that I want. What now?
With a crisp mission and vision, you will need to build and execute your school business plan. Your language school business plan will act as a blueprint of how the school is going to operate within its first five years. This will include having a strategy for hiring early and well; investing in onboarding all staff; planning and marketing for enrollment. You will also have to create partnerships for daily operations and securing the resources you will need for success.
To keep yourself on track and organized, we have created a checklist for you to follow when drafting and implementing your school business plan:
Business Name availability check

Business Incorporation

Opening of Corporate Bank Accounts

Opening Online Payment Platforms

Application and Obtaining Tax Payer's ID

Application for business license and permit

Purchase of All form of Insurance for the Business

Securing a standard facility large enough to accommodate our needs

Conducting Feasibility Studies

Generating start-up capital from the founders

Writing of Business Plan

Drafting of Employee's Handbook

Drafting of Contract Documents

Design of The Logo

Graphic Designs and Printing of Packaging Marketing / Promotional Materials

Recruitment of teachers and support staff

Purchase of the Needed furniture, office equipment, electronic appliances and facility face lift

Creating Official Website

Creating Awareness

Health and Safety and Fire Safety Arrangement

Establishing business relationship with vendors and key players in the education industry
How much is this all going to Cost? How much will I Profit?
No matter which type of school you plan on starting, the financial aspect must be addressed early on in the process. Ask yourself these crucial questions — Do I have enough capital available for this business or do I approach a bank? Are language schools profitable? Are my profit assumptions going to cover my projected costs? You must arrange a profit plan and a balance sheet before making any further steps.
To estimate the costs associated with starting your ESL school, consider two determining factors:
Specific Location
In this type of business, the location is crucial in determining the cost of your investment. When searching for a location for your school, consider the placement of thriving language schools in your general area. Are the competing schools located in rural, secure environment? Or, do they cater to the diverse demographic in urban areas? Having awareness of your competition, with analysis on their performance, will benefit your planning process. You have a choice to make here — do you want to start a school in the same area as the competition, but offer something that they lack? Or, do you want to select an area that has no language school at all? What are the costs associated with either option? These are questions to answer before you make further decisions.
Either way, a great location will have a correlating cost. Make sure to allocate enough funding for leasing/renting in your budget. As always, it's a good idea to speak to a professional that understands the dynamics of your city or even country — a business consultant or a Realtor.
Staff
When it comes to starting a language school, you may need the services a number of staff. Check out the list below, and write job descriptions, personnel files, benefits, and pay scales for your staff, faculty, and administration.
Principal

School Administrator

Tutors for Various Subjects

Accountant/Treasurer

Client Service Executive/Front Desk Staff

Janitors

Security Officers
Depending on your country and the type of school you are starting, the salaries for each will vary. However, when making a long-term plan, it's a good idea to think about your potential growth and the costs associated with that. You may not need the full set of staff right away, but have a financial plan set for when you expand.
You will need to meet with a budgeting expert and create a plan for your finances. Most schools spend over half of their budget on instruction — largely paying teacher salaries and benefits. Your school's budget breakdown may look something like this:
Part of your initial budget may come from a number of fundraising campaigns. Develop your capital campaign and case statement in a methodical way. Determine how much can be raised in your community, who the donors may be, timelines, who will be a part of the campaign committee.
Experts say that you should raise at least 50% of the funds before announcing the launch of the school. Make sure to have a concrete plan in place for your fundraising strategy, as it provides potential donors evidence of your vision and priorities.
What are the Legal Considerations?
Every region or state has different norms and regulations related to the department of education. So, make sure you follow the applicable laws for the particular area where the school is going to set up. For example, in the US, schools must file incorporation papers with the appropriate State agency. This will limit liability in the case of lawsuits, create a stable image, extend the life of the school beyond the founders, and provide an insurable entity.
Here are some main issues that you need to consider in accordance to the local law. Sit down with your lawyer and consider how you will deal with the following:
Curriculum — Will your school adhere to the state standards? Will you utilize other curriculum options (like a Montessori or Waldorf education)?

Enrollment — Where will you recruit students? What ages will you focus on?

Income sources ——— What funding sources will you pursue? Will students pay tuition?

Facilities — Will you build a new facility? Will you lease a facility?

Faculty — Will teachers need to be certified? What standards will be in place?
As for employees, you need to consider equal pay, maternity leave and the right to return to work on both a legal and ethical aspect. Think about issues concerning the termination of contracts. This may seem strange when you are about to recruit; but it's better to know how to end a contract before you enter into it.
Data safety and Security
One of the often overlooked aspects of starting a school business is data safety and security. This applies directly to you, as your school will have a plan for storing names, addresses, and phone numbers of your students and staff — at a minimum. The security of this information needs to be established before you obtain your first student recruit. There are legal ramifications if your school fails to do so.
Since the beginning of 2014, nearly two-thirds of states have passed new student privacy laws. And many of them, such as California's Student Online Personal Information Protection Act, will have an impact on the privacy practices of school businesses. The consequences of failing to comply are growing heavier by year. This may result in legal issues, a contractual problem, and also a customer relations problem.
Moreover, this mistake may cost you. According to a 2015 Ponemon Institute study, the median cost of remediating a breach in the education industry is $300 per affected record (second only to healthcare).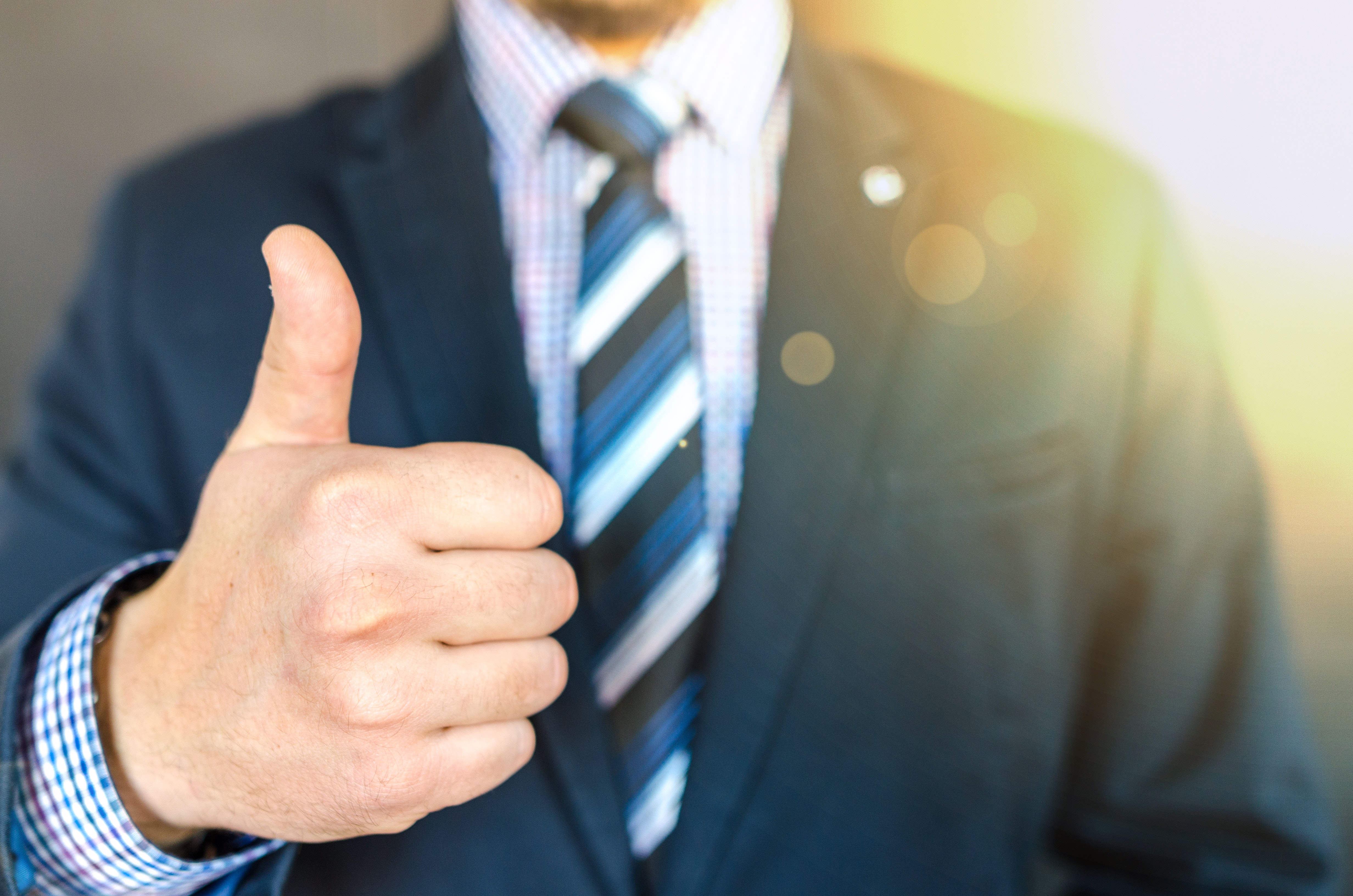 To help you run your new school smoother, we came out with a new online ESL teaching platform, Your Agora. Allure your teacher recruits with a software that has all the tools they need for easy grading, scheduling, and collaborating with others teachers on assignments. Your Agora is here to integrate technology and education for the bright future of ESL education. You can turn to us for plenty of resources when starting an ESL school. Allow your students to achieve great things with us! If you're asking yourself, "Can I start up my own language school?," we can help you answer with a definitive, "Yes, you can!"